Most Influential Family Owned Businesses 2019: F. GAVIÑA & SONS, INC.
Custom Content by the Los Angeles Business Journal
Monday, October 28, 2019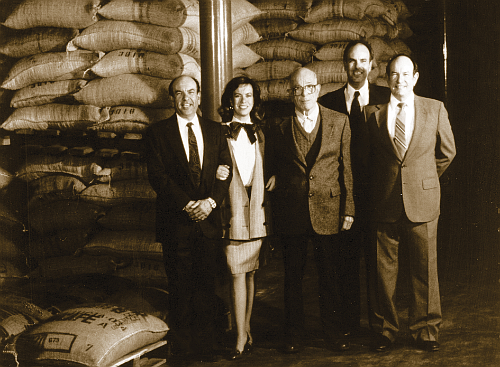 ❰❰ NOTABLE FAMILY-OWNED BUSINESS ❱❱
Vernon
F. Gaviña & Sons, Inc., one of the largest family-owned coffee companies in America and the nation's largest privately held, minority-owned roaster, is the coffee roaster behind some of the highest quality and best-tasting, family-crafted coffee in the market today, including the flagship brand, Don Francisco's Coffee.
The Gaviña family has been roasting coffee right in L.A.'s backyard for 52 years at their state-of-the-art plant. For the Gaviñas, coffee runs through their veins. With nearly 150 years of unmatched coffee experience as growers and roasters, dating back to the family's humble beginnings in the rich coffee-bearing soil of Cuba, the Gaviña family still owns the company, which is run by third and fourth generation members. To coincide with the business' 50th anniversary in 2017, the family opened its first ever brick and mortar flagship store, "Don Francisco's Coffee Casa Cubana" in downtown Los Angeles.
In 2019, Don Francisco's Coffee launched a new product line – Espresso Capsules compatible with Nespresso Original Line machines. It's the latest innovation from the family and the brand. Among top-selling coffee brands, Don Francisco's and Cafe La Llave Espresso Capsules (both made by F. Gaviña & Sons, Inc. right here in LA ) are the only ones roasted and packed in the USA.
The company's manufacturing plant in Vernon is one of the most modern and technologically advanced roasting and packing facilities in the country, achieving zero waste to landfill in 2017. Proud Angelenos, the company is also a strong community supporter and under its Direct Impact initiative contributes to over 300 local and global charities.
For reprint and licensing requests for this article, CLICK HERE.