Higher Education - Training and Online Learning: At University of La Verne, the World is Your Classroom: Are You Ready to Explore?
Custom Content by the Los Angeles Business Journal
Monday, October 28, 2019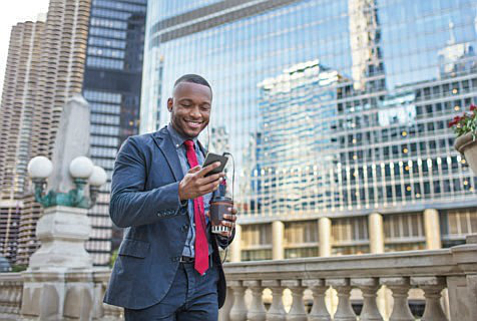 You know you've thought about it – going back to school and earning a degree.
It sounds amazing at first, but then you wonder, do I have the time?
Can I juggle working full-time while attending classes?
Is it easier to participate on campus or study on my own?
The University of La Verne understands it is more than going back to school. You are going back to school as a parent, working professional or someone looking to make a career change. Honestly, education is a huge commitment that requires time, resources, and the dedication to support one's dream. This is why choosing the right campus is so important.
La Verne Online offers flexible, affordable education across a number of disciplines. Whether you have a busy schedule and are unable to attend in person, the advantages of logging into your classroom are immediate.
Choose from the following undergraduate degree programs:
• Associate of Arts in General Studies
• Bachelor of Arts in Business Administration
• Bachelor of Science in Criminal Justice & Criminology
• Bachelor of Arts in Educational Studies
• Bachelor of Science in Information Technology
• Bachelor of Science in Organizational Management
• Bachelor of Science in Public Administration
Seeking an advanced degree?
Choose from the following graduate degree programs:
• MBA for Experienced Professionals
• Master of Science in Child Development
• Master of Science in Leadership and Management
These programs are at the forefront of online education and are taught by the University of La Verne's experienced faculty with the opportunity to learn whenever and wherever you see fit.
U.S. News and World Report named La Verne's Online bachelor programs as the best in California. Additionally, BestColleges.com recognized the University of La Verne as one of the Best Online Colleges in California in 2018.
La Verne Online combines the high-quality education from the University of La Verne's regional campuses with the ease and innovation of online learning. Class sizes are small, which allows for individualized support for students.

Feeling adventurous? Take advantage of La Verne's unique online hybrid courses that allow for in-person and online course work. Experience both the classroom setting and online discussions while earning your degree. You have the power to choose how you learn in a setting that will give you the most opportunity for success.
Are you ready for your next adventure?
Consider the following the qualities for a successful online learner:
• Ability to make your own schedule around other responsibilities
• Ability to manage time
• Ability to thrive as an independent, self-disciplined learner
If you're ready to take the next step in your educational career, take a closer look at the University of La Verne. We believe you have the power to make your education the best for you. Allow yourself to make the classroom your world and start exploring.
Learn more at laverne.edu/online.
For reprint and licensing requests for this article, CLICK HERE.