2019 Leaders in Law Honoree: Intellectual Property Attorney of the Year
Custom Content by the Los Angeles Business Journal
Monday, October 28, 2019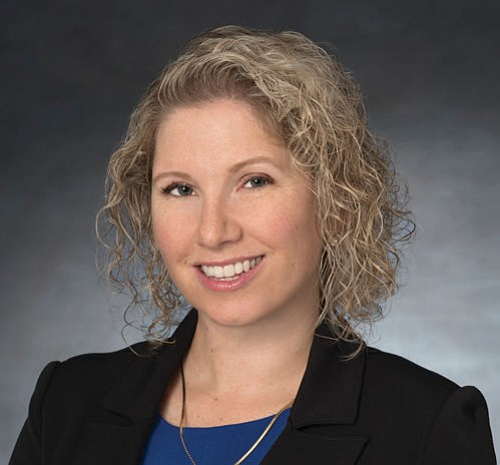 ERICA J. VAN LOON
Lathrop Gage
Partner Erica Van Loon leads Lathrop Gage's nationwide Intellectual Property Litigation practice group. An experienced trial attorney with more than 15 years of experience, Van Loon focuses her practice on complex copyright, trademark, patent, rights of publicity, trade secrets, invasion of privacy, defamation, business interference and other media and entertainment claims. She represents clients across a broad range of industries including entertainment and media, software and hardware, apparel and footwear, toys and video games, consumer electronics, beauty and personal care, food and beverage and various other industries.

Van Loon's career history includes achieving significant wins for high profile clients including Lionsgate, Reuben Klamer (author of the iconic Game of Life board game), the British Broadcasting Company, Bally Gaming, VIZIO, Target Corporation, Morgan Creek, Topson Downs of California, Walmart and others.
Van Loon joined Lathrop Gage in September 2019 after a six-year stent at California-based Glaser Weil Fink Jacobs Howard Avchen & Shapiro LLP, where she chaired the Copyright, Trademark and Media group. Before that, she co-founded her own IP Litigation boutique, Pruetz Law Group, which she owned and ran for five years. As Lathrop Gage actively sought talented and well-respected attorneys to aid in the firm's growing West Coast presence, Van Loon's exceptional industry reputation preceded her, and the firm knew she'd be a valuable asset to its Intellectual Property team.

Within six months of joining Lathrop Gage, Van Loon won a favorable ruling in a bench trial she chaired involving a contentious copyright court battle over the beloved board game, The Game of Life. Chief Judge Smith of the Rhode Island District Court ruled in favor of her client, Reuben Klamer, finding him to be the true author of the game and ruling that plaintiff was a mere work for hire and therefore lacked copyright termination rights.
For reprint and licensing requests for this article, CLICK HERE.