2019 Leaders in Law Honorees: Litigation Attorney of the Year
Custom Content by the Los Angeles Business Journal
Monday, October 28, 2019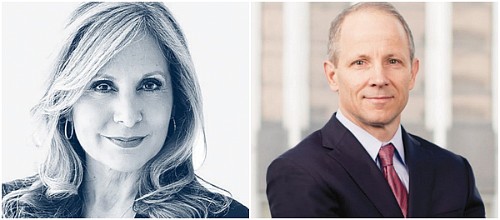 ANGELA AGRUSA
DLA Piper
Over the past several decades, Angela Agrusa and her team of business litigators have been hired in some of the most high-profile cases filed across the country, litigating in federal and state courts from New York to Florida and Massachusetts to Hawaii. Agrusa tries high-stakes complex commercial, class action and civil cases on behalf of international brands, major companies and prominent individuals.
Agrusa obtains winning verdicts on both the defense and plaintiff side in courts across the country and successfully defeats numerous class action cases in their nascent stages.
In a wide variety of complex disputes with hundreds of millions of dollars at stake, Agrusa has represented her clients in an array of matters, including brand and individual reputation defense, business torts, consumer fraud and false labeling, competitor false advertising, unfair competition and privacy. She also maintains a sophisticated class action practice, strategically defeating class certification in single and multi-district litigation across the country.
Among Agrusa's clients are Fortune 500, public and privately held companies, municipalities and prominent public figures in a broad range of industries, including entertainment, media, consumer products and services, advertising and hospitality. She regularly counsels clients on pre-litigation and business strategy issues and is relied on for her knowledge of current market and industry trends.
As an example of her many successes, Agrusa served as lead counsel to WhiteWave Foods in multi-district class actions regarding label claims on Horizon Organic Milk filed in Florida, Illinois, Missouri, Arizona, Arkansas and California, with over $550 million of potential damages at stake, Agrusa led in negotiating a settlement that preserved the client's ability to continue making its label claims.
JOHN HUESTON
Hueston Hennigan
John Hueston has been described by Chambers USA as "the best lawyer of his generation," with a "commanding reputation for his trial advocacy." Rated one of the nation's top trial lawyers, Hueston has been recognized twice as a "California Lawyer of the Year," including for his recovery of $5.15 billion after trial.
Hueston has been on an unprecedented string of high profile trial, appellate and court hearing victories within the last year, from a 9-0 U.S. Supreme Court victory, to defeating the SEC's motion for contempt against client Elon Musk over his tweeting, to a complete defense victory for Caltech after a four-week jury trial in Los Angeles.
Under his leadership, and in just over four years, Hueston has built a firm already recognized as a national "Top 20 Trial Law Firm." Hueston Hennigan LLP focuses on high-profile, high-stakes disputes in forums in California and across the country, amassing an extraordinary record of precedent-setting victories. The firm has been repeatedly recognized nationally as a "go-to firm for bet-the-farm litigation" by Chambers, and a "Top 10 Boutique" in the U.S. by Benchmark Litigation.
With Hueston selected as lead counsel for many of the nation's most profile cases, his namesake firm has gained a slew of national accolades and a stellar reputation for a creative and often disruptive approach to litigation with clients that include Amazon, Allergan, IMDb, T-Mobile, Tesla, Taco Bell, SpaceX, Walt Disney Company, Sumner Redstone, Alec Baldwin, Western Digital, and PwC, to name a few.
With ever-increasing frequency, Hueston and his team are asked by new clients to replace "big law firms" with their most important and complex litigation. In the last eight months alone, the firm was chosen to replace former counsel and to lead multi-billion-dollar litigation for Edison International, Western Digital, Elon Musk, Valeant Pharmaceuticals, and Tesla.
For reprint and licensing requests for this article, CLICK HERE.