2019 Leaders in Law Finalists: General Counsel of the Year – Mid-Sized Private Company
Custom Content by the Los Angeles Business Journal
Monday, October 28, 2019

ISAIAH COSTAS
Deputy General Counsel
21 Alpha Group
Isaiah Costas serves as deputy general counsel of 21 Alpha Group, a national network of real estate development, management and investment companies in the multifamily housing and hotel industries. He oversees all litigation, some of which he keeps in-house, and provides expert and strategic legal advice on corporate, compliance, development, financing, leasing, operation, acquisition and disposition matters.
Before 21 Alpha Group, Costas extensively defended corporate, commercial, insurance coverage, and unfair competition actions, including class actions, at the trial and appellate levels on behalf of local and national businesses in state and federal courts. He is currently pending a Robert Traurig-Greenberg Traurig Master of Laws in Real Property Development from the University of Miami School of Law, and is admitted to the State Bars of California and Nevada and related federal courts.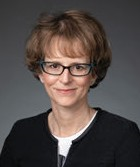 LESLEY FREEMAN
Chief Legal Officer
Metro-Goldwyn-Mayer Studios
Lesley Freeman joined Metro Goldwyn Mayer Studios (MGM) in July of 2016 as chief legal officer. She oversees all legal matters on behalf of the company. Freeman is a key member of the team responsible for spearheading MGM's significant corporate and financial transactions, including the studio's full acquisition of the premium pay television network EPIX; the closing of MGM corporate credit facilities totaling $2.6 billion; the expansion of MGM's television division with the acquisitions of Evolution Media and Big Fish Entertainment, two of today's most innovative producers of unscripted television content; and the relaunch of Orion Pictures as a standalone U.S. theatrical marketing and distribution company.
Freeman was also a key player in MGM's return to U.S. theatrical distribution through United Artists Releasing, a joint venture with Annapurna Pictures. She also oversees all business and legal affairs divisions company-wide, including theatrical, scripted television, unscripted television, music, distribution, marketing, EPIX and LightWorkers.

DAWN HAGHIGHI
General Counsel and Privacy Officer
PCV Murcor
Dawn Haghighi is the principal company legal officer at PCV Murcor, responsible for oversight and leadership of all legal aspects of the business, including corporate affairs, strategic corporate initiatives, complex transactions, cyber-security, privacy, litigation, employment, compliance, IP, licensing, and board governance.
Haghighi is a frequent lecturer before corporate boards, foundations and professional organizations around the world. She provides Public Comment and Testimony at the hearings in support of Senate Bill 826, which requires corporate boards of every publicly-held corporation in California to have a minimum of one woman on its board by 2020. In recent years, she was selected as a participant to the U.S./China Economic & Trade Cooperation Forum welcoming then PRC Vice President Xi Jinping to Los Angeles; and as a delegate to the Salzburg Global Seminar in Salzburg, Austria, as a member of the United States delegation to the Enhancing the Middle East's Economic Future IV Forum.
For reprint and licensing requests for this article, CLICK HERE.