2019 Leaders in Law Finalists: General Counsel of the Year – Large Private Company
Custom Content by the Los Angeles Business Journal
Monday, October 28, 2019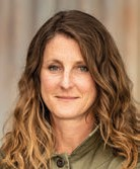 HILARY DESSOUKY
General Counsel
Patagonia
Hilary Dessouky, general counsel for Patagonia, has based her career on the belief that lawyers can and must drive the success of businesses working to create positive change for people and the planet. She joined Patagonia in 2012 and has had the chance to work every day since then to advance the company's mission: "We're in business to save our home planet."
As the company has grown, Dessouky has helped navigate an increasingly complex legal environment as general counsel, which in turn allows Patagonia to continue advance its mission in broad-reaching and innovative ways. She also has been able to help shape Patagonia's approach to corporate governance through its benefit corporation status, which is based on a commitment to prioritizing social and environmental considerations alongside financial return. Before joining Patagonia, Dessouky was the chief counsel for the Levi's brand business unit at Levi Strauss & Co.

DEBRA LAMBECK
VP and General Counsel
Psomas
Debra Lambeck is responsible for all of Psomas' legal affairs, including risk management, contracts, acquisitions, and legal compliance. Debra also serves as the corporate secretary to the Board of Directors. An attorney for over 30 years, she has spent her entire legal career specializing in the construction and consulting engineering industries.
Lambeck offers a unique viewpoint at Psomas, which assists in fostering understanding and finding solutions. She helps the company think in terms of "smart risk," which balances risk and reward and helps maintain high shareholder value.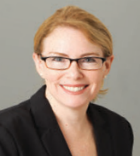 STACEY MCGUIRE
General Counsel
Pelican Products
Since arriving at Pelican, Stacey McGuire has shown herself to have a unifying effect on the company's employees, including the management team. She came to Pelican with nearly 10 years of transactional and litigation experience. Although there were some aspects of litigation McGuire enjoyed, she finds her work at Pelican more collaborative and less adversarial than her years as a litigator and is ideally suited to being Pelican's in-house counsel — or as she calls herself, "The Queen of Triage."
Pelican has a substantial intellectual property portfolio and annual revenues totaling $450 million, so the responsibility entrusted to its in-house legal counsel is varied and vast. Enforcement of Pelican's patents and trademarks is a constant concern, and McGuire leads the efforts to protect its intellectual property. She also handles non-disclosure agreements, sales contracts, and various regulation and labeling requirements.
For reprint and licensing requests for this article, CLICK HERE.