City National Expands Eastward
Wednesday, October 23, 2019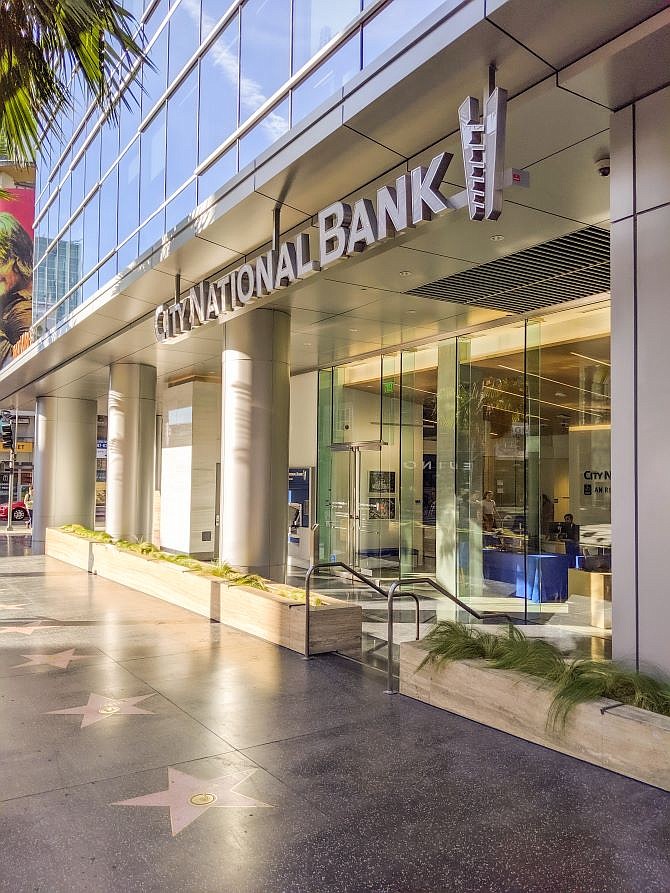 Downtown-headquartered City National Bank announced the opening of three offices, including a full-service operation in Long Island, New York, and an entertainment banking office in Miami.
The third opening, a full-service office, is in Hollywood.
Founded in Beverly Hills in 1954, City National is the largest bank based in Los Angeles and is known for its deep involvement in the entertainment industry, earning it the moniker, "Bank to the Stars."
The new Hollywood location, led by vice president and branch manager Farhod Kazimi, doubles down on the bank's already strong presence in the local media industry while bolstering its capacity to work with entrepreneurs and high net worth individuals.
The Long Island expansion will strengthen City National's media and high net worth capabilities in the New York area.
The Miami branch, which will do business in the state of Florida as CN Bank, will focus on the Latin music and television industries while providing City National's full suite of services to other entertainment clients in the region.
All three locations opened for business over the last week.
City National Chief Executive Kelly Coffey said the new offices are part of the bank's plan to expand its reach to members of its core client base nationwide.
"We're really specific about where we expand," Coffey said. "We're going to these locations because we think there is a specific business dynamic that we're excited for."
That dynamic includes a concentrated mix of entertainment industry and entrepreneurial activity in regional hubs such as Nashville, Atlanta, San Francisco and New York.
It also encompasses a business servicing government contractors and other high net worth individuals in the Washington D.C. area, where the bank recently announced plans to open a new office by early next year.
Coffey said City National plans further expansion into these markets as well as other key locations across the U.S. in the near future.
"We are growing quickly but just scratching the surface of these markets," she said.
Banking and finance reporter James B. Cutchin can be reached at jcutchin@labusinessjournal.com or (323) 556-8332. Follow him on Twitter @jamesbcutchin.
For reprint and licensing requests for this article, CLICK HERE.