Faraday Faces Rockier Road
Founder's bankruptcy causes concerns
Friday, October 18, 2019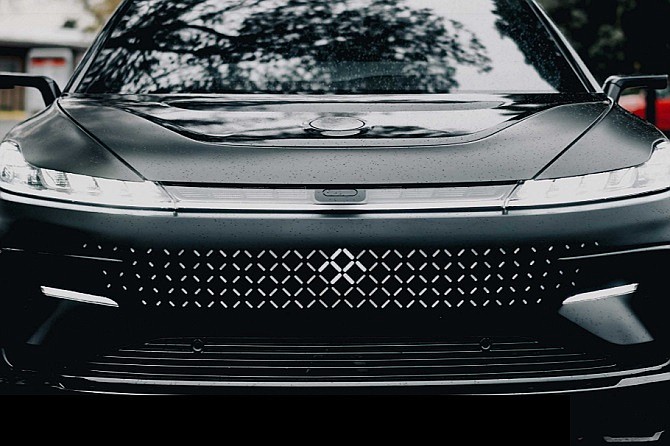 When he founded Faraday & Future Inc. in 2014, Chinese technology entrepreneur Jia Yueting claimed the company could rival Tesla Inc. and revolutionize the electric vehicle market.
Five years later and saddled with $3.6 billion in debt, the beleaguered Yueting filed for Chapter 11 bankruptcy protection in a Delaware court Oct. 14, putting the company's future in question.
The filing is intended to clear Yueting's massive debt and help turn his company around. But analysts and former employees are skeptical.
"We haven't seen anything to convince us that Faraday Future is well positioned in the market," said Pitchbook Data Inc. analyst Asad Hussain. "The company has historically been mismanaged and is currently facing difficulty raising much-needed financing.
"Competition is also increasing as incumbent automakers make broader pushes into (electric vehicle) sales," Hussain added.
Yueting plans to use his ownership stake in Faraday Future parent company Smart King Ltd. to set up a trust to pay back debts.
But Faraday won't be worth anything unless it starts making cars quickly.
The company is confident it can. "Faraday's operations will not be disrupted
by Yueting's personal bankruptcy and in fact the FF 91 program has progressed consistently even with the funding issues we have had recently," Faraday spokesman John Schilling said in an email. The company has been building test units and it plans to produce the FF91 next year, he added.
Yueting's ambitious plan ends with Faraday going public by mid-2021. But before the company can get there, it has to convince investors it can actually create the vehicles. Yueting says the company needs $850 million to start production.
Bankruptcy filings lay out plans for the company to secure the funds by January 2020. Yueting said he believes that if that happens, Faraday can deliver 100 FF 91s by 2021 and then he can take the company public.
But raising capital isn't easy. "Public equity investors today are hesitant to own highly capital-intensive, deeply unprofitable business models at this late stage of the economic cycle," Hussain said. "Those willing to invest in the electric vehicle space are increasingly selective with where they deploy capital."
At the same time, Faraday still has to build out its Hanford plant in northern California where it seeks to manufacture 10,000 cars a year. It also must settle debts, do a battery of testing and get sign-off from regulators. The factory itself has 90% of its equipment on order.
Prev Next
For reprint and licensing requests for this article, CLICK HERE.