Most Influential Women in Accounting 2019: Cheryl Calhoun
Custom Content by the Los Angeles Business Journal
Monday, October 14, 2019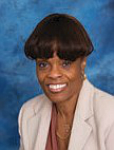 CHERYL CALHOUN
Managing Director
CBIZ MHM
A managing director in the CBIZ MHM Los Angeles office, Cheryl Calhoun brings over 30 years of experience and expertise to all facets of the entertainment industry, with a particular emphasis in film and television. She represents entertainment industry talent, production companies, entertainment service companies, media service companies, publishing companies and executives in varied tax and business matters.
Calhoun is a co-leader of the company's Multi-Family Office (MFO) and Virtual Family Office (VFO) Practice. The MFO Practice manages the wealth and finances of high-net-worth families and their closely-held businesses and investments. The VFO Practice employs the experience, expertise, contacts, and connections from the MFO Practice to create a collaborative group of professional advisor services, which CBIZ manages. In addition, Calhoun also specializes in assisting not-for-profit organizations and charitable foundations, combining her talent for business and tax issues with her desire to contribute.
For reprint and licensing requests for this article, CLICK HERE.