Clippers Prep for a Different Court
Hearing set for MSG suit over Inglewood arena
Friday, October 4, 2019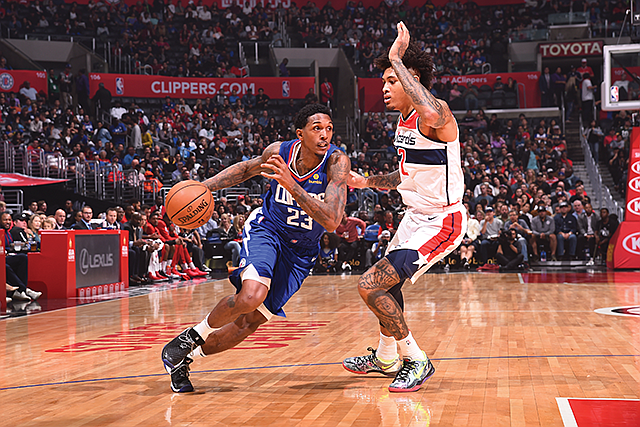 The Los Angeles Clippers season tips off Oct. 22, but a courthouse date just over two months later might be a more important matchup for the team.
Los Angeles County Superior Court Judge Craig Karlan has scheduled a January motion for a summary judgment hearing in Santa Monica in Madison Square Garden Co.'s lawsuit against Murphy's Bowl, the developer of the Clippers' proposed new Inglewood arena, as well as the City of Inglewood itself.
The suit could shape the Clippers' future in Southern California. The team had previously announced plans to leave its current home at Staples Center and play in a new Inglewood arena by 2024.
If the judge sides with Forum owner Madison Square Garden, then litigation pitting MSG Chief Executive James Dolan against Clippers owner Steve Ballmer and Inglewood Mayor James Butts could head to a jury trial.
A decision for the defendants, however, means the Clippers would clear the main legal hurdle for their move to Inglewood, although MSG could appeal the decision.
Legal experts say the Clippers and the city of Inglewood have a good shot at getting their motion granted.
New York-based MSG sued the Clippers and Inglewood for fraud, claiming Butts duped the company into turning over land near the Forum. MSG says it was told that plot of land would house a technology park. The space in question is where the Clippers plan to build their arena.
MSG also argued that Inglewood agreed to limit similar venues after the company acquired the Forum in 2012.
However, "there is no actionable statement" in which the city overtly deceived MSG about selling the land to the Clippers, said Devin McRae, an entertainment attorney at Early Sullivan Wright Gizer & McRae.
Nor is there a radius clause or other smoking gun showing Butts promised MSG that another similarly sized venue would not be built near the Forum, said Josh Rubin, an attorney at Akin Gump Strauss Hauer & Feld.
Lawyers, however, were not saying MSG should throw in the towel. The company is still gathering evidence from the Clippers and has hired a new lead lawyer, famed O'Melveny & Myers attorney Daniel Petrocelli.
Petrocelli is best known for representing Fred Goldman in the wrongful death civil trial against O.J. Simpson and represented AT&T Inc. in the company's successful rejection of an antitrust challenge to its Time Warner purchase.
For reprint and licensing requests for this article, CLICK HERE.