Arrowhead Shares Surge on Big Pharma Acquisition, Positive Earnings
Friday, November 29, 2019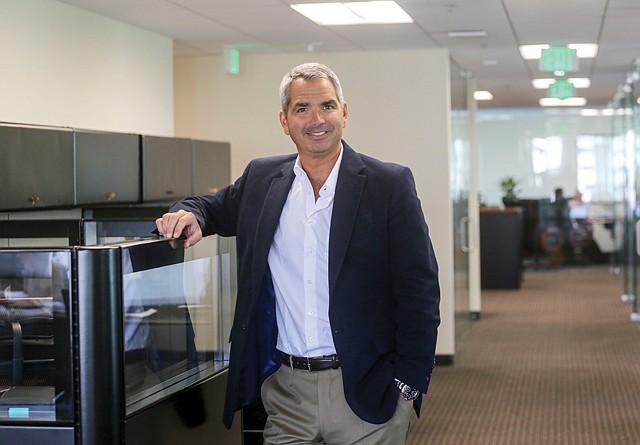 Investor euphoria over Pasadena-based Arrowhead Pharmaceuticals Inc. surged to new highs last week as the company's shares jumped nearly 38% over two days on a double-dose of positive news.
The first boost came early on Nov. 24 after Basel, Switzerland-based pharmaceuticals giant Novartis announced it would buy Parsippany, N.J.-based Medicines Co. for $9.7 billion.
Medicines Co. has been developing similar drug technology to Arrowhead.
Both Medicines Co. and Arrowhead use RNA therapy in their drugs. RNA, or ribonucleic acid, is a molecule that, among other things, can convey genetic information.
This RNA-based technology is used to "silence" genes that otherwise would cause genetic-based diseases to form or spread in the body.
Analyst upgrade
News of Novartis' purchase of Medicines prompted Madhu Kumar, a New York-based senior research analyst with Robert W. Baird & Co. Inc., to upgrade Arrowhead stock to "outperform" from "neutral." Kumar raised the company's target price to $70 a share from $39 a share
News of the deal and the upgrade sent Arrowhead shares up 13% shortly after the market opened on Nov. 25.
In his report, Kumar pointed to a successful trial of an RNA-based drug developed by Medicines Co. and Cambridge, Mass.-based Alnylam Pharmaceuticals Inc. to treat high cholesterol.
He said Novartis' decision to buy Medicines after this successful trial signals a much lower risk for a line of drugs Arrowhead is developing that uses RNA in conjunction with fat molecules.
In the black
Hours later, just after market close on Nov. 25, Arrowhead released a positive fiscal year-end earnings report, which is somewhat unusual for a pharmaceutical company that has yet to bring a drug to market.
The company reported earnings of $68 million, or 69 cents per share, for the fiscal year ending Sept. 30, compared to a loss of $54.5 million, or negative 65 cents per share, for the fiscal year ending in September 2018.
The positive earnings were due to a surge in revenue to $168.8 million for the fiscal year ending Sept. 30 — a more than 10-fold increase from $16.1 million for the fiscal year ending in September 2018.
In remarks to analysts immediately following the earnings release, Arrowhead Chief Financial Officer Ken Myszkowski said the jump in revenue was due mostly to up-front payments resulting from the company's licensing and collaboration agreements with the Janssen Pharmaceuticals unit of Johnson & Johnson Services Inc., the New Jersey-based pharma giant.
Prev Next
For reprint and licensing requests for this article, CLICK HERE.