Best Law Firms: WEINSTOCK MANION
Custom Content by the Los Angeles Business Journal
Wednesday, November 27, 2019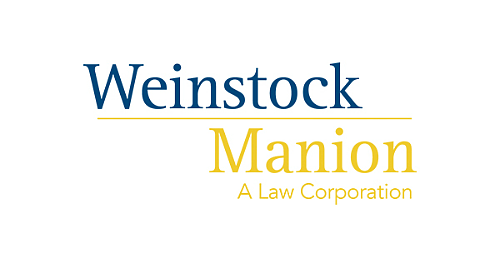 Weinstock Manion is a top tier law firm in Los Angeles that provides personalized, high quality services in estate planning, estate and trust administration and estate and trust litigation. A closely-knit boutique firm, Weinstock Manion fosters a supportive environment that stresses the importance of work-life balance. The firm does its best to facilitate personal and professional growth and success for all employees, which directly translates to an extremely low turnover rate and steady firm growth. The firm has also embraced an open-door policy, facilitating open communication and strong relationships throughout the team.
There is a tremendous amount of mutual respect in the office, which is maintained through Weinstock Manion's core values: excellence, integrity, innovation, and personal attention. The firm boasts an extremely collaborative culture, which allows the attorneys to work closely together in order to provide the most comprehensive and effective solutions to the clients. Additionally, one of the main draws of Weinstock Manion is the quality of work. Serving high-net-worth individuals and ultra-high-net-worth individuals, celebrities, business owners and real estate developers for over sixty years, the Weinstock Manion name comes with a reputation and esteem that elevates our staff to a fast-paced and high-pressure environment.
For reprint and licensing requests for this article, CLICK HERE.