40 In Their 40's: Barry G. Simmons
Custom Content by the Los Angeles Business Journal
Thursday, November 21, 2019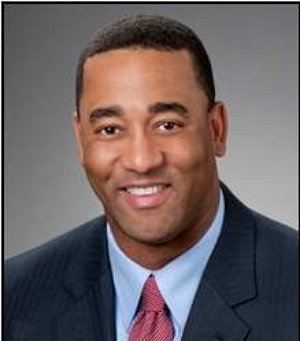 Barry G. Simmons
Managing Director – California Divisional Director for Consumer Banking & Wealth Management
JPMorgan Chase Bank
Financial Services
Barry G. Simmons is a managing director – divisional director for Consumer Banking & Wealth Management for JPMorgan Chase Bank. He currently leads a team of over 10,000 people across 1,000 branches in California. Simmons joined JPMorgan Chase Bank in 2016 as the head of Card Customer Service, responsible for leading a team of 6,000 people across the United States and International territories.
Before joining JPMorgan Chase Bank, Simmons was the wealth management executive for enterprise business and community engagement responsible for driving integration efforts for US Trust and Merrill Lynch with all lines of business across Bank of America. In addition, he served as an executive sponsor for the Black Professional Group. During his time in wealth management, Simmons was also the associate market executive for the New York Metro Division with Merrill Lynch Wealth Management.
For reprint and licensing requests for this article, CLICK HERE.