Corporate Citizenship & Giving Guide: Easterseals
Custom Content by the Los Angeles Business Journal
Tuesday, November 19, 2019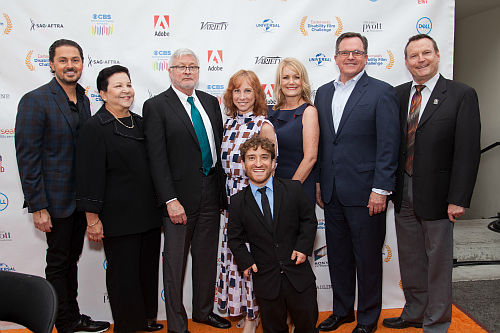 Easterseals Disability Services
1063 McGaw Ave., Suite 100, Irvine, CA 92614
714.834.1111
inquiry@essc.org
Leadership
Executive Leadership
Mark Whitley
President and CEO
Board of Directors
Mark Bertrand
Boeing
Maureen Cormier
CVS Health
Hans Getty
U.S. Bancorp
Jodi Huston
City National Bank
Dr. Barsam Kasravi
Anthem Blue Cross
Paul Kott
Paul Kott Realtors
Marilyn Lindheim
Philanthropist
Kim Michel
Michel Financial Group
Beatriz Mallory
SensisHealth
Mike Murtaugh
Murtaugh Treglia
Stern & Deily LLP
Nic Novicki
Red Claw Creative
Tony Pagano
Philanthropist
Mary Platt
Philanthropist
Tom Porter
Edward Life Sciences
Molly Pyott
Philanthropist
David Ritblatt
delibrainy LLC
Claudia Villamizar
Huntington Learning Center
Jenni Wilson
Packaging Corp. of America
David Wolf
American Business Bank
Kaitlin Yang
Alpha Studios
Mission Statement
Easterseals works to change the way the world defines and views disability by making profound, positive differences in people's lives every day.
Service Area
Los Angeles, Orange, San Diego, Ventura, San Bernardino, Riverside, Imperial and Kern Counties.
Fast Facts
What percentage of total revenue goes to cause (after operation expenses)?
88% of our revenue is spent on services and programs.
What was your greatest community impact in 2019?
Easterseals impacts the lives of more than 13,000 children, adults and families with disabilities in Southern California through life-changing services that help them live, learn work and play.
Fundraising Events (or Areas of Funding)
• March 14, 2020
Sip & Savor
Marconi Automotive Museum
• October 2020
Strides for Disability
Shoreline Aquatic Park
Volunteer Opportunities
Contact Dan Quinn, Community Engagement Manager, for information on volunteer opportunities at Dan.Quinn@essc.org or 714.697.0301.
Giving Opportunities
Philanthropic dollars directly impact our clients in the following services:
• Adult Day Services
• Living Options - Residential Services
• Autism Therapy Services
• Child Development Services
• Customized Employment Services
• Bob Hope Veterans Support Program
For reprint and licensing requests for this article, CLICK HERE.