Corporate Citizenship & Giving Guide: Downtown Women's Center
Custom Content by the Los Angeles Business Journal
Tuesday, November 19, 2019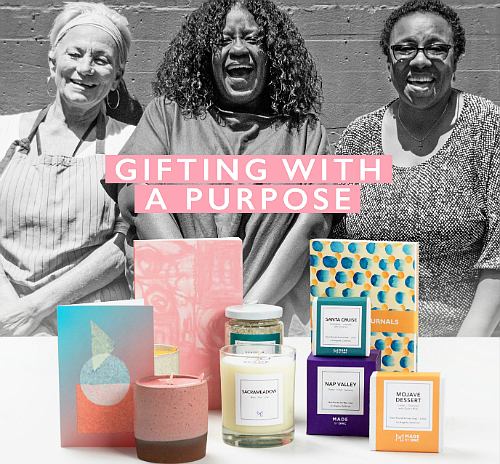 Downtown Women's Center:
442 S. San Pedro Street, Los Angeles, CA 90013
213.680.0600
Mission Statement
The Downtown Women's Center (DWC) envisions a Los Angeles with every woman housed and on a path to personal stability. Its mission is to end homelessness for women in greater Los Angeles through housing, wellness, employment, and advocacy.
Service Area
Every year, nearly 5,000 women access our Day Center for basic needs; 119 women are housed in our permanent support housing in downtown Los Angeles; we place another 100 women in affordable housing with support services across LA County; 85 women gained employment through our workforce development programs; 1,243 visits to our medical and mental health clinic; and our new Bridge Housing program provides a safe overnight bed to 25 of the most vulnerable women in Skid Row.
Leadership
Executive Leadership
Lisa Watson
Interim CEOs
Board of Directors
Rachel Capoccia
Jeffer Mangels Butler & Mitchell LLP
Catherine Collins
Accenture (retired)
Jessica Monge Coria
The Corporation for Supportive Housing
Robert Crawford, Treasurer
Bank of America
Alisa Do
Edison International
Elizabeth Faraut
LA LOOP
Katherine Forster, Secretary
Munger, Tolles & Olson LLP
Deanna Freund
Southern California Gas Company
Patricia Gonzalez
Wells Fargo
Alma Graham
Anthem Blue Cross
Elyse Klein
The Capital Group Companies
Soo Koo
Warner Bros. Entertainment, Inc,
Josefina Leon
The Walt Disney Company
Syama Meagher
Scaling Retail
Erin Mills
DaVita HealthCare Partners Plan, Inc.
Mary Morikawa
City National Bank
Heather Rim, President
AECOM
Lynn Hall Russell
Attorney at Law
Bonnie Sun
Attorney at Law
Lisa Watson, Interim CEO
Downtown Women's Center
Donella Wilson
Green Hasson & Janks LLP
Fast Facts
What percentage of total revenue goes to cause (after operation expenses)?
80% of every dollar raised goes directly to supportive services
Fundraising Events (or Areas of Funding)
Dinner With A Cause: Nearly 550 supporters joined us for our 2019 Dinner With a Cause! Together, our community raised $900,000 to provide housing and vital services to end women's homelessness in Los Angeles.
Toast to DWC: Join the Leadership Council of emerging young leaders and professionals for a night of festivities benefiting the Downtown Women's Center! This event has exciting entertainment, interactive experiences, delicious libations and tasty bites, and more.
Volunteer Opportunities
If you or your company is looking for a way to get more involved in the Los Angeles community, you'll be at home at DWC! Our current corps of over 5,000 volunteers provide 25,000 hours of service annually, contributing to all facets of the critical work—from cooking clubs, to assembling hygiene kits, to special event support. Individuals and groups are welcome.
Giving Opportunities
Please join us in the fight to end women's homelessness in Los Angeles.
• Give online at DowntownWomensCenter.org/Give
• Purchase items on our Amazon Wishlist at bit.ly/downtownwomenscenter
• Ask your employer about matching gifts
• Donate clothing, gift cards, goods, and toiletries -- DowntownWomensCenter.org/donate-goods 
• Appreciate your clients, employees, or coworkers with gifts that impact your community.
Shop our MADE by DWC gift collection at MADEbyDWC.org
For reprint and licensing requests for this article, CLICK HERE.