Corporate Citizenship & Giving Guide: Didi Hirsch Mental Health Services
Custom Content by the Los Angeles Business Journal
Tuesday, November 19, 2019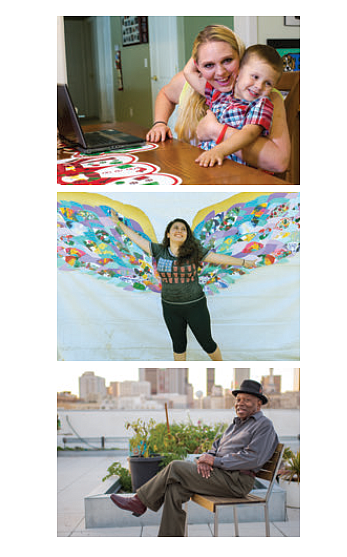 Didi Hirsch Mental Health Services:
4760 Sepulveda Blvd., Culver City, CA 9023 | 310.751.5426 | didihirsch.org
Leadership
Executive Leadership
Kita S. Curry, Ph.D.
President and CEO
Board of Directors
Christopher J. Harrer
Northern Trust Company
Martin J. Frank
Philanthropist
Charlotte W. Fletcher, PhD
Philanthropist
Michael C. Wierwille
PricewaterhouseCoopers (retired)
Carlos E. Garcia
Heidrick & Struggles
Libby Gill
Libby Gill & Company
Thomas J. Han, DDS
WPD Dental Group
Janine B. Lichstein
Los Angeles County Museum of Art
Gail Kamer Lieberfarb
National Mental Health & Awareness Campaign
Will Lippincott
Aevitas Creative Management
Laura Ornest
Philanthropist
Melissa Rivers
MelissaRivers.com
Andrew E. Rubin
Philanthropist
Nancy Hirsch Rubin
Philanthropist
Sara Rutenberg
Strawberry Mansion Entertainment
Cheri Renfroe Yousem
The Yousem Company
Mission Statement
Didi Hirsch transforms lives by providing quality mental health, substance use and suicide prevention services in communities where stigma or poverty limits access.
Service Area
Our 24/7 Suicide Crisis Line/Disaster Distress Helpline has national reach. We provide direct mental health, substance use and suicide prevention services in Los Angeles, Orange and Ventura Counties.
Fast Facts
What is your GuideStar Rating?
GuideStar's 2019 Platinum Seal of Transparency
What percentage of total revenue goes to cause (after operation expenses)?
87%
What was your greatest community impact in 2019?
To meet rising demand, (Crisis Line calls quadrupled in the last decade), we relocated our Suicide Prevention Center to Century City to expand and develop suicide prevention services.
Fundraising Events (or Areas of Funding)
• The 24th annual Erasing the Stigma Awards on Thursday, April 23, 2020
• Our 22nd annual Alive & Running 5K Walk/Run for Suicide Prevention will be held on Sunday, September 13, 2020
Volunteer Opportunities
Office administration; leading client activities in self-defense, art and yoga; providing childcare Crisis Counseling.
Giving Opportunities
Donations to Didi Hirsch help provide services to children, teens and adults. Your donation supports:
• play equipment, diapers, formula and educational materials for infants and children
• health coaching and groups on nutrition, exercise and smoking cessation
• household items to newly housed homeless families
• training crisis counselors for our 24/7 multilingual Crisis Line
• workshops for teens at our annual Teen Summit
• honoring friends or loved ones by contributing to our new Suicide Prevention Center
For reprint and licensing requests for this article, CLICK HERE.