Netflix
Streaming giant eyes expansion — and competitors
Friday, November 8, 2019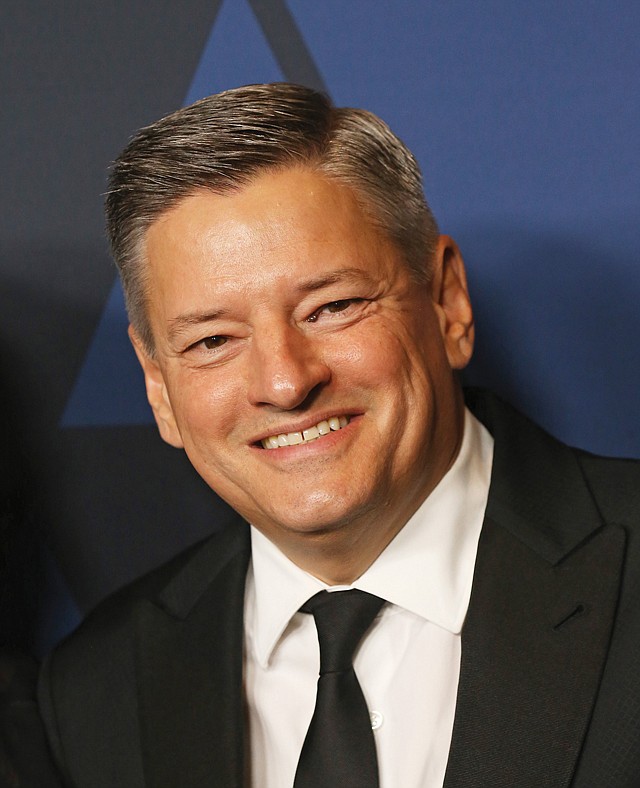 Netflix Inc. has more than 7,100 full-time employees, a quarter of them in the Los Angeles area. The company leases more than 1.4 million square feet of office space here, including 60,000 square feet at Burbank Studios and the entirety of the 14-story Icon Building on Sunset Boulevard in Hollywood that opened in 2017.
The 325,757-square-foot space, designed by Gensler, features a conference center, executive screening room, large theater with stadium seating, coliseum-style meeting space, espresso bar, cafe and outdoor patio on the lobby level.
Floors 5-12 are dedicated for office space.
Floors 13 and 14 house shared amenities, and the two-level outdoor deck has "multiple lounge areas, dining space, green space, and panoramic views of Downtown Los Angeles and the Hollywood sign," according to Gensler.
Netflix has also signed leases for Epic, Hudson Pacific Properties' 13-story, 327,913-square-foot office development, and for 355,000 square feet at Kilroy Realty Corp.'s Academy on Vine project in Hollywood. The space will be used "to support our growing headcount and growing number of original productions," the company said.
Netflix provides video streaming services to some 158 million subscribers in more than 190 countries and still caters to more than 2 million members who subscribe to the legacy DVD-by-mail service.
The Los Gatos-based company, which has a market capitalization of $124.1 billion as of Nov. 6, also produces original content, including TV series, documentaries and feature films across a variety of genres. It posted $14.69 billion in revenue for the nine-month period that ended Sept. 30, a 20% year-over-year increase, and net income of $1.28 billion, up from $1.08 billion for the first nine months of 2018.
Reed Hastings and Marc Randolph founded Netflix in 1997 to rent and sell DVDs. The company filed for an initial public offering in 2002 and opened 10 distribution centers in major markets, including Los Angeles. A year later, it reached the 1 million subscriber milestone, and in 2007 it began offering video streaming services.
In an effort to reduce reliance on streaming of licensed movies and television shows in 2013, Netflix started developing and airing original programming, including "House of Cards," "Arrested Development" and "Orange is the New Black." The move helped Netflix reach 100 million subscribers in 2017 and win its first Oscar for "The White Helmets" in the best documentary short subject category. The streaming giant followed up with another Oscar in 2018 for the best documentary feature for "Icarus."
Chief Content Officer Ted Sarandos oversees a $15 billion budget and all content development out of the L.A. office. His team is competing with Hulu, YouTube and Amazon Prime as well as a group that will soon include Disney Plus, HBO Max and Peacock — all looking to provide premium video content to consumers.
Netflix appears to be up for the challenge — this quarter it is releasing the Michael Bay action film "6 Underground," as well as Oscar hopefuls "The Irishman," "Marriage Story," "The Two Popes," and "Dolemite is My Name," starring Eddie Murphy.
"These are big, theatrically ambitious-type films that you'll be able to watch on Netflix, included in your subscription," Sarandos said during last month's earnings call. "It really is a fundamental change in the economics of how people enjoy films."
L.A. Office Locations: Hollywood, Burbank
Length of Time in L.A.: 17 years
Top Local Executives:
Ted Sarandos, chief content officer
Jessica Neal, chief talent officer
Spencer Klein, head of distribution
Sean Devlin, director of L.A. workplace operations
Tendo Nagenda, vice president of original film
Employees in L.A.: 2,700
Primary Operations in L.A.: Financial planning and analysis; music business and legal affairs; real estate; workplace safety and security; content; marketing and publicity
For reprint and licensing requests for this article, CLICK HERE.