Amazon
A sprawling presence, from media to devices
Friday, November 8, 2019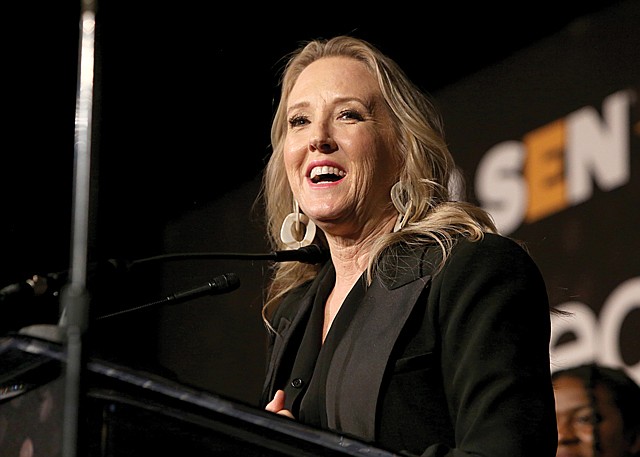 Los Angeles didn't make the final cut when Amazon.com Inc. was choosing a city for its second headquarters a couple of years back, but the online retailer's local footprint is already substantial — and it continues to grow.
Amazon is currently looking to fill 225 positions in Santa Monica and several dozen in Glendale and Manhattan Beach.
The company's initial foray into the L.A. market came in 2008 when its IMDb division acquired Los Angeles-based Withoutabox, a now-defunct film festival submission service.
Amazon Studios, the online retailer's content development and production arm, debuted in 2010. It operated from two Sherman Oaks offices before moving into a 75,000-square-foot space at the Water Garden complex in Santa Monica in 2013. The team — led by Jennifer Salke — sources, develops and produces original series and films to be made available to Amazon Prime members globally.
In 2017, Amazon Studios became the first streaming service to win an Oscar — actually, three Oscars. The Academy recognized "Manchester by the Sea" for best screenplay and best actor, and "The Salesman" as best foreign language film. Recent notable releases from the studio include "Beautiful Boy" and the Academy Award-nominated "Cold War."
Amazon Studios, which employs about 1,000 workers, plans to expand its presence in Culver City where it occupies 280,000 square feet at Hackman Capital Partners' Culver Studios complex, scheduled for completion in 2021. Teams headed there include Prime Video, Amazon Music, IMDb and Worldwide Advertising.
In July, Amazon moved into the Culver Steps, a nearby 80,000-square-foot mixed-use development.
Also relocating from Santa Monica is Ring, which Amazon purchased in 2018 for $1 billion. The smart doorbell company is headed for Hawthorne. Founder Jamie Siminoff remains at the helm and has also helped shape Amazon's Alexa Guard security product.
Amazon also has an outpost in Manhattan Beach, where it is looking to fill software development positions on the Amazon Alexa team, and Glendale, where its team handles Amazon Web Services duties.
Amazon posted $193 billion in product and service sales for the nine-month period that ended Sept. 30, up 20% from a year ago while its net income was $8.3 billion.
Jeff Bezos founded Amazon in 1994 in Bellevue, Wash., as an online bookstore. Three years later, it began trading on Nasdaq at $18 per share, for a valuation of $300 million. Amazon's offerings expanded over time to include CDs and DVDs, electronics, toys, kitchenware and clothing.
In 2005, the company debuted Amazon Prime, a loyalty program that comes with free two-day shipping that at the time cost $79 a year. And in 2007, Amazon introduced the Kindle electronic reading pad.
While its Kindle subscription offerings have grown, so has its Prime membership fee. The cost of the annual Prime membership jumped to $119 in 2018, but that hasn't scared off customers, and the company continues to grow through its multifaceted business models and partnerships.
L.A. Office Locations: Culver City, Manhattan Beach, Santa Monica
Length of Time in L.A.: 11 years
Top local executives:

Jennifer Salke, head, Amazon Studios
Elaine Paul, chief financial officer, VP finance, Amazon Studios
Albert Cheng, chief operating officer, co-head of television, Amazon Studios
Vernon Sanders, co-head of television, Amazon Studios
James Farrell, VP, international originals, Amazon Studios
Ted Hope, head of motion picture development, production and acquisitions, Amazon Studios
Tanner Elton, head of U.S. advertising sales, Amazon
Employees in L.A.: 1,300 to 3,000 (estimated)
Primary operations in L.A: Amazon Studios; Prime Video; IMDb; Ring; Amazon Music; Alexa Devices team, Worldwide Advertising
For reprint and licensing requests for this article, CLICK HERE.