Tetra Tech Bids for UK Firm
WYG focuses on major infrastructure, environmental services
Friday, May 24, 2019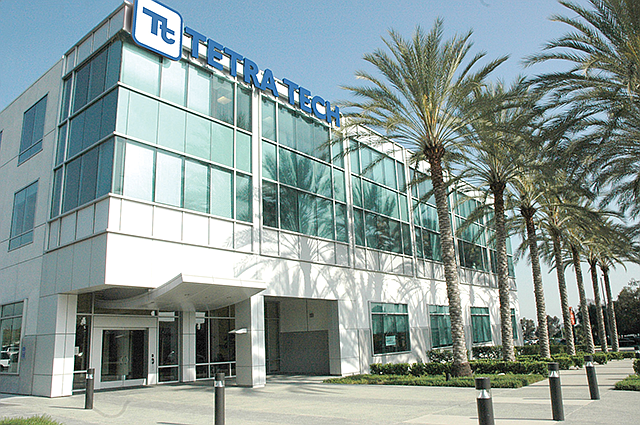 Pasadena-based Tetra Tech Inc. has made an offer to acquire U.K.-based engineering consulting firm WYG for $55 million in cash.
Water and environmental engineering consultants Tetra Tech said May 20 that WYG's board of directors unanimously voted to recommend shareholders approve the takeover. If upheld, the deal would be complete in July subject to regulatory approval.
Tetra Tech sees the addition as a strategic move allowing it to build up its footprint in Europe and add international development to the company's specialties. Tetra Tech holds several government contracts in the United States. WYG's work is focused on global, high-end infrastructure and environmental services.
"WYG's expertise in infrastructure and program management, as well as water and environmental services, enables us to deliver innovative solutions to support the UK's infrastructure needs," Tetra Tech Chief Executive Dan Batrack said in a statement.
Executives at Tetra Tech said in the filing that they'd been worried about political uncertainty caused by Brexit, because U.K.-based WYG contracts heavily with governments in the European Union. WYG said it had mitigated that risk by creating a holding company in the Netherlands in 2017, which allows the company to remain eligible for EU contracts.
WYG has 1,600 employees operating out of more than 50 locations around the world. The U.K. company reported an operating loss of 4.8 million euros, roughly $5.3 million, for its fiscal year ending in March 2018, according to filings.
Tetra Tech's offer provides shareholders of WYG, which is traded on the London Stock Exchange, 55 pence (about 70 cents) per share. Under the proposal, Tetra Tech would acquire all of WYG's 78.9 million shares.
Tetra Tech's financial adviser is Perella Weinberg Partners and its legal adviser is Hogan Lovells International. WYG's financial adviser is N plus 1 Singer and its legal adviser is DLA Piper
For reprint and licensing requests for this article, CLICK HERE.