LA Care Signs Huge Downtown Office Lease
Health group sets plan to consolidate into 370k square foot space by 2024
Friday, May 24, 2019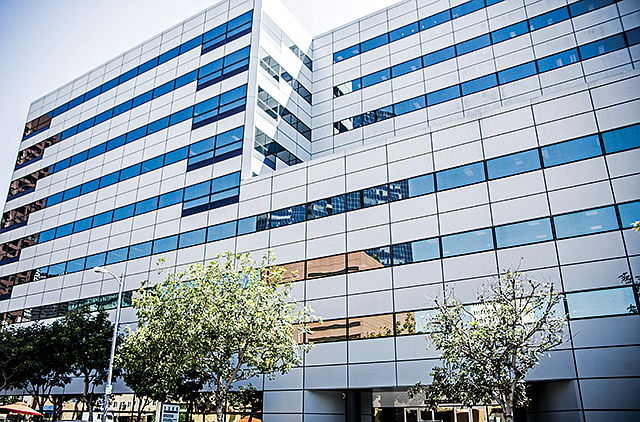 L.A. Care Health Plan, the county's publicly operated health plan serving 2.2 million people, is moving into a larger and more cost-effective office space downtown.
The group said it signed a lease for 370,000 square feet at the 1200 W. 7th St. office building on May 16.
The new space will consolidate L.A. Care's multiple offices, moving the majority of its 2,000 employees over from offices a few blocks away. The lease will start in 2024.
CBRE Group Inc.'s Clay Hammerstein represented L.A. Care in the lease.
Jones Lang LaSalle Inc.'s John McAniff represented the landlord, Rising Realty Partners.
"This is by far the biggest lease we've done in the last five years," said Christopher Rising, Rising Realty's chief executive.
It is also one of largest office leases signed in L.A. this year. "The leasing market is really active. We have a lot of Westside tenants looking downtown," Rising said. He added that large blocks of space are becoming more difficult to find in Westside neighborhoods, and rents west of the 405 Freeway are double the rates downtown. Rising said that's boosted interest in the downtown market recently.
John Baackes, chief executive of L.A. Care, said in a statement that the consolidated office "will result in millions of dollars in savings each year."
Right now, L.A. Care has some employees at 1200 W. 7th St., Baackes said. "By consolidating all of our employees under one roof, we will see significant cost savings and improve collaboration."
Employees from other city agencies who currently work in the building will move into a new office building being built nearby for city workers, according to Rising Realty.
The property, formerly known as the Garland Center, was built in 1983.
Rising Realty, Silverpeak Real Estate Partners and H.I.G. Capital purchased the property in 2016 for $210 million, according to records from CoStar Group Inc.
Rising was named chief executive of the downtown-based real estate group earlier this year.
His father, veteran developer Nelson Rising, remained with the company as chairman and is serving on its investment committee.
For reprint and licensing requests for this article, CLICK HERE.