WILLIAM BARRON HILTON
2019 LA500
Monday, May 20, 2019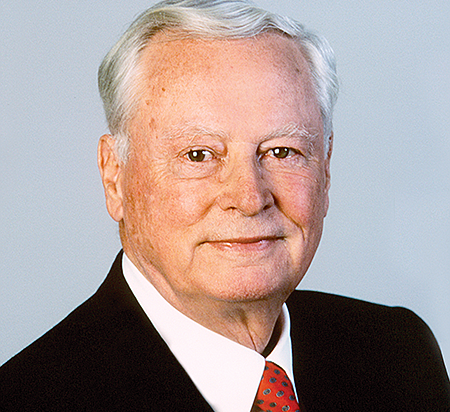 Chairman Emeritus, Conrad N. Hilton Foundation
THE LATEST: After a successful career in business, which culminated in the 2007 sale of Hilton Hotels to Blackstone Group for $26 billion, Hilton has focused on philanthropic efforts through the Conrad N. Hilton Foundation, which was founded by his father in 1944. Hilton has committed to leaving 97 percent of his personal fortune to the charity.
BACKGROUND: Hilton spent decades as chairman, president and chief executive of Hilton Hotels Corp. He was chosen as the company's vice president in 1954 and was named chief executive in 1966. He became chairman upon the death of his father, Conrad Hilton, in 1979. Hilton served as chairman of the Hilton Foundation from 2007 to 2012; he stepped down from the foundation in 2014. Hilton served in the Navy during World War II as a military photographer and became an accomplished civilian pilot after the war.
WORTH NOTING: Hilton founded the Los Angeles Chargers football team in 1960. In 1966, he and other owners of teams in the American Football League agreed to a merger with the National Football League that eventually led to the Super Bowl.
YEARS ON THE LA500: 4
For reprint and licensing requests for this article, CLICK HERE.