STEVEN ROTH
2019 LA500
Monday, May 20, 2019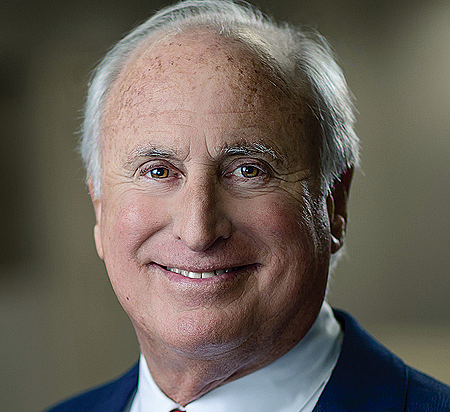 Co-Chief Executive, World Oil Corp. and affiliated entities
THE LATEST: Roth's World Oil Corp. signed two major tenants, a hospital and a luxury movie theater, last year for its 260-acre mixeduse community in Bakersfield. The company has owned the property for about 50 years and plans to break ground on the project this year.
BACKGROUND: Steven Roth, together with his brother Robert, owns World Oil Corp. and its affiliated entities. They comprise one of California's largest privately held family of companies, including World Oil Recycling, a leading recycler of used motor oil and antifreeze; World Oil Refining, the largest producer of asphalt products in Southern California; and World Oil Environmental Services, the largest environmental services business in the western United States. The company also has a real estate portfolio.
WORTH NOTING: Roth was one of the founding partners of Creative Artists Agency and has produced several motion pictures, including "Scrooged," "Gladiator" and "Last Action Hero
YEARS ON THE LA500: 4
For reprint and licensing requests for this article, CLICK HERE.