STEVE SOBOROFF
2019 LA500
Monday, May 20, 2019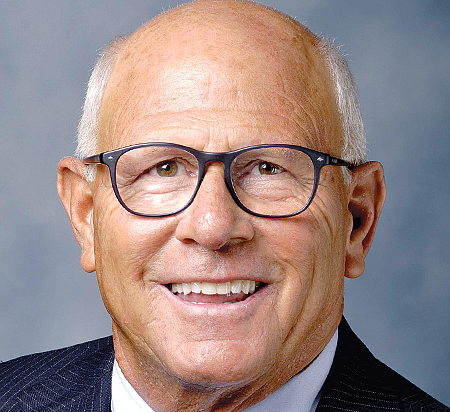 President, Los Angeles Police Commission
THE LATEST: Steve Soboroff joined the Board of Police Commissioners in 2013 and has served two terms as president. The civilian board sets policies for the Los Angeles Police Department and oversees its operations. Soboroff has managed investigations into officer-involved shootings and the LAPD's Deferred Retirement Option Plan. Under Soboroff, the board also instituted a policy dictating that officers must wait at least two weeks after a shooting before returning to the field.
BACKGROUND: Soboroff was a senior adviser to former Mayor Richard Riordan, and played a key role in the creation of the Staples Center. He spent six years as president of the L.A. Recreation and Parks Commission. Soboroff was also senior adviser to the California Science Center's bid to bring the Space Shuttle Endeavour to the museum.
WORTH NOTING: Rihanna once dropped Soboroff's phone, cracking the screen, when they were taking a selfie at a 2014 Clippers game. He later auctioned off the phone, raising more than $66,000 for charity.
YEARS ON THE LA500: 4
For reprint and licensing requests for this article, CLICK HERE.