STENDER SWEENEY II
2019 LA500
Monday, May 20, 2019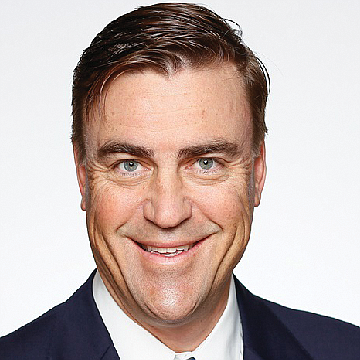 Executive Vice President and Division Executive, Commercial Banking Wells Fargo & Co.
THE LATEST: Sweeney and his Wells Fargo employees in Los Angeles have been part of an effort by Wells Fargo to rehabilitate the bank's image following a series of scandals. Local team members volunteered more than 33,500 hours in 2018, supporting various nonprofits and social causes. Wells Fargo also donated $17.8 million to Los Angeles County-based nonprofits, supporting housing, smallbusiness and education needs.
BACKGROUND: Sweeney's 300-person team provides financial services to emerging-to-middle-market, as well as mid-corporate businesses in greater Los Angeles. Sweeney's team focuses on entertainment, defense, aerospace and technology. He joined Wells Fargo from Wachovia Bank, where he was a director of the western banking group.
WORTH NOTING: Sweeney is on the boards of the Friends of Expo Center and the California Art Club.
YEARS ON THE LA500: 2
For reprint and licensing requests for this article, CLICK HERE.