STAN KROENKE
2019 LA500
Monday, May 20, 2019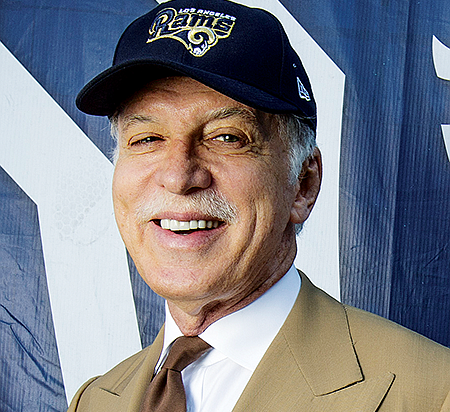 Owner, Los Angeles Rams
THE LATEST: When Kroenke looks back on the past year, he can point to the Rams' Super Bowl appearance just three seasons after the franchise relocated to Los Angeles from St. Louis. And when he looks ahead, he can see the completion of Los Angeles Stadium at Hollywood Park, the massive entertainment complex Kroenke is building in Inglewood. The facility, which is set to open in 2020, will house the Rams and Chargers, and play host to the 2022 Super Bowl.
BACKGROUND: A real estate and sports mogul, Kroenke became principal owner of the St. Louis Rams in 2010 and led the effort to return the team to Los Angeles after a 21-year absence. His company, Kroenke Sports & Entertainment, also owns the NBA's Denver Nuggets, the NHL's Colorado Avalanche and a majority of U.K.-based Arsenal Football Club.
WORTH NOTING: Kroenke is personally financing the construction of the Hollywood Park facility, which will include a 70,000-seat stadium, a performing arts venue, and office and retail space.
YEARS ON THE LA500: 4
For reprint and licensing requests for this article, CLICK HERE.