SHAWN "JAY-Z" CARTER
2019 LA500
Monday, May 20, 2019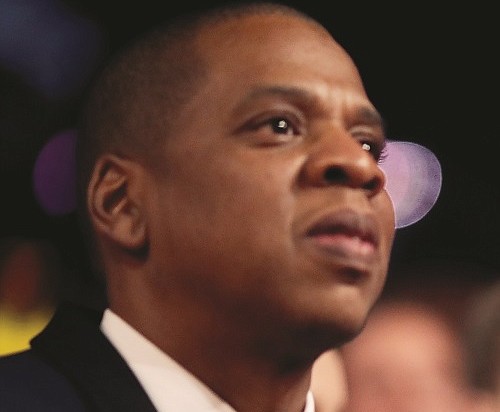 Founder, S. Carter Enterprises
THE LATEST: In January, Jay-Z co-founded Reform Alliance, an initiative that aims to overhaul the U.S. probation and parole system. Jay-Z — along with fellow founders such as musician Meek Mill, New England Patriots owner Robert Kraft, Philadelphia 76ers coowner Michael Rubin and Brooklyn Nets co-owner Clara Wu Tsai — have pledged $50 million to the effort, which aims to free at least 1 million people within the next five years. In March, Jay-Z received the NAACP President's Award in recognition of his public service.
BACKGROUND: Brooklyn-born Jay-Z, who has won 22 Grammys, got his start by founding Roc-A-Fella Records in 1995. He released his first album, "Reasonable Doubt," in 1996. Jay-Z founded clothing brand Rocawear in 2003 and later sold it to Iconix Group in 2007 for $204 million in cash. He purchased Norwegian technology company Aspirio in 2015 for $56 million and, joined by a cadre of A-list musicians, relaunched its music streaming business as Tidal. Jay-Z and his wife, Beyonce, released a joint album, "Everything Is Love," as The Carters in 2018. He also owns entertainment company RocNation.
WORTH NOTING: Jay-Z and his mother, Gloria Carter, founded the nonprofit Shawn Carter Foundation in 2003 to help students fund their college experience.
YEARS ON THE LA500: 2
For reprint and licensing requests for this article, CLICK HERE.