SCOTT MINERD
2019 LA500
Monday, May 20, 2019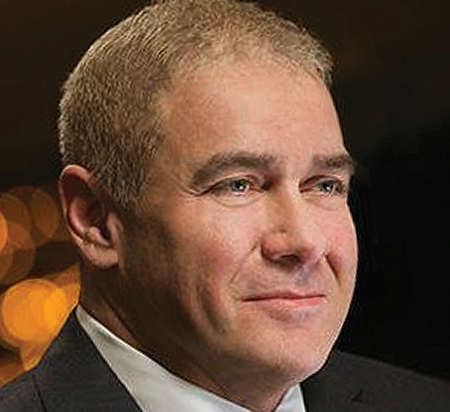 Chairman of Investments and Global Chief Investment Officer, Guggenheim Partners
THE LATEST: For more than a year, Minerd has been beating a drum for everyone who will listen: We are heading for a recession. As recently as April, Minerd wrote that the chance of a recession had doubled. He took time away from predicting a financial downturn in February to promote sustainable development in the Arctic.
BACKGROUND: Minerd guides investment strategies and oversees client accounts across a range of fixed-income and equity securities for Guggenheim, which has more than $300 billion in assets under management. He was previously a managing director with Credit Suisse First Boston. His career has also included stints at Morgan Stanley, Merrill Lynch and Continental Bank.
WORTH NOTING: At age 37, after getting rich on Wall Street as a bond trader, Minerd retired and moved to Los Angeles. But just a few years later, boredom set in and Minerd went back to work, helping found Guggenheim Partners.
For reprint and licensing requests for this article, CLICK HERE.