SCOTT FIRESTONE
2019 LA500
Monday, May 20, 2019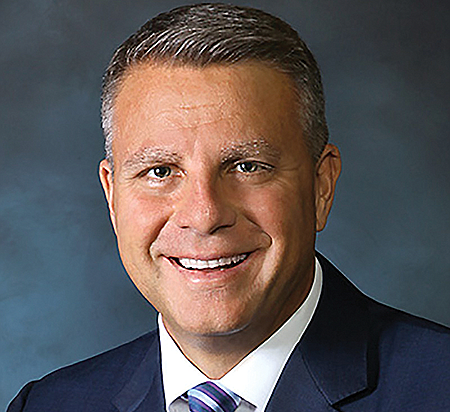 Regional President, Arthur J. Gallagher & Co.
THE LATEST: Last year, Fortune 500 insurance broker Arthur J. Gallagher acquired several firms in Southern California, including El Centro-based Tyler Insurance Agency, Long Beach-based R.T. Beers & Co. Insurance Service Inc., Los Angeles-based JP Tech Insurance Services Inc., Woodland Hills-based Wheatman Insurance Services, Pasadena-based Binney Chase & Van Horne Inc., and Simi Valley-based Thomas Costello Insurance Agency Inc. This year, the company added AgriRisk Services Pty Ltd., a broker that insures corporate agribusiness operations throughout Australia.
BACKGROUND: Firestone oversees more than 600 employees in the Illinois-based insurance company's Southwest region. Arthur J. Gallagher provides retail property/casualty brokerage operations, risk management services and consulting.
WORTH NOTING: Firestone has been in the insurance industry for almost 30 years. He joined Arthur J. Gallagher in 2001 after the company acquired a multiline regional insurance brokerage where Firestone was a principal.
YEARS ON THE LA500: 2
For reprint and licensing requests for this article, CLICK HERE.