ROBERT MAGUIRE III
2019 LA500
Monday, May 20, 2019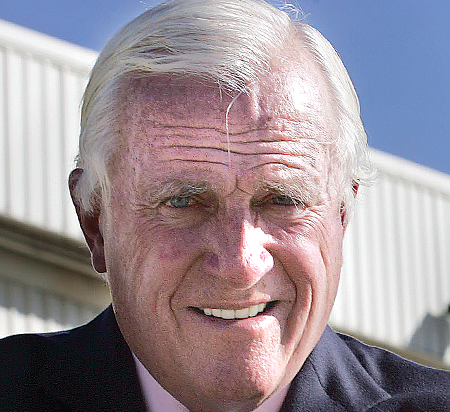 Developer
THE LATEST: Maguire's vision for Playa Vista continues to move forward at the site where Howard Hughes once built his aviation business. WE3 is the third office building under development at the Water's Edge campus. Two other buildings there were developed by Maguire and opened in 2002. The $70 million WE3 project got its start as a joint venture by Maguire Partners and DivCoWest Properties but was acquired last year by Rockwood Capital for $190 million. It is on track to open in 2020.
BACKGROUND: Maguire is credited with building many of the iconic buildings that defined downtown's growing skyline in the 1980s and 1990s, including the 73-story U.S. Bank Tower, the Wells Fargo Center, KPMG Tower and the Gas Company Tower. Maguire previously ran Maguire Properties with Nelson Rising, but in 2008 he split with the company, which was later renamed MPG Office Trust and acquired in 2013 by Brookfield Office Properties Inc.
WORTH NOTING: The garden patio that links downtown's Central Library to the Bunker Hill Steps is named for Maguire, who worked with architecture firm Hardy Holzman Pfeiffer Associates to renovate the space and the library in 1988.
YEARS ON THE LA500: 4
For reprint and licensing requests for this article, CLICK HERE.