MARIA SHRIVER
2019 LA500
Monday, May 20, 2019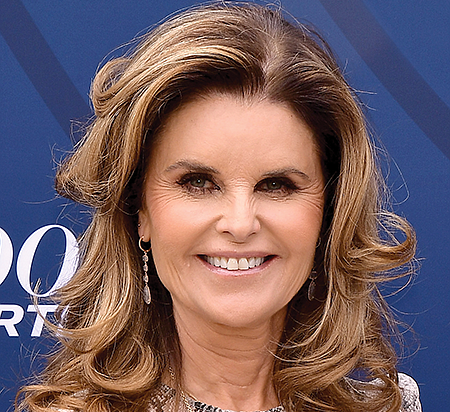 Founder, Shriver Media
THE LATEST: Journalist and activist Maria Shriver published a new self-help book in February 2018 called "I've Been Thinking," her seventh book since 2000. Also last year, her Shriver Media production house produced "Take Your Pills," a documentary about drugs such as Adderall and Ritalin and their effects on a generation.
BACKGROUND: In addition to founding Shriver Media, Shriver created the nonprofit Move For Minds, an initiative of the nonprofit A Woman's Nation, to fight Alzheimer's. Shriver began her career as a television journalist in Philadelphia. She co-anchored "CBS Morning News" before moving to NBC in 1986. There she handled anchor duties on multiple shows, including "Sunday Today" and "NBC Nightly News." Shriver was a contributing anchor on "Dateline NBC" from 1992 to 2004 and rejoined the network after a leave of absence in 2013. The niece of John F. Kennedy, Shriver became first lady of California after then-husband Arnold Schwarzenegger was elected California's 38th governor in 2003.
WORTH NOTING: Shriver supports the International Board of the Special Olympics, an Organization her mother founded in 1968.
YEARS ON THE LA500: 1
For reprint and licensing requests for this article, CLICK HERE.