KOBE BRYANT
2019 LA500
Monday, May 20, 2019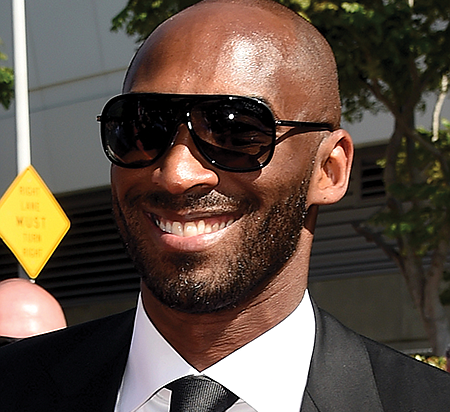 Co-Founder and Partner, Bryant Stibel & Co.
THE LATEST: As focused on winning off the court as he was on it, Bryant's business empire continues to grow. His Kobe Inc. company parlayed a $6 million investment into a $200 million payday in 2018 when sports drink-maker Body Armor was acquired by CocaCola. His $100 million venture capital firm, Bryant Stibel & Co., participated in a $30 million funding round for sales management platform RingDNA Inc. And Spalding honored the former Lakers superstar with a limited-edition all-black basketball, evoking Bryant's Black Mamba nickname.
BACKGROUND: Bryant, who retired from the Los Angeles Lakers in 2016, launched Bryant Stibel in 2013 with Jeff Stibel, former chief executive of Dun & Bradstreet Credibility Corp. Bryant Stibel invests in technology, media and data companies and counts LegalZoom.com Inc., Scopely Inc. and Dell Technologies Inc. in its portfolio. Bryant spent 20 years with the Lakers, winning five championships and the 2008 Most Valuable Player award. Bryant is also chief executive of Kobe Inc., a Newport Beach-based entity he created in 2013 to build a global brand.
WORTH NOTING: Bryant founded Granity Studios, a multimedia content-creation studio that produced "Dear Basketball," which won the Academy Award for Best Animated Short in 2018.
YEARS ON THE LA500: 4
For reprint and licensing requests for this article, CLICK HERE.