KELLY COFFEY
2019 LA500
Monday, May 20, 2019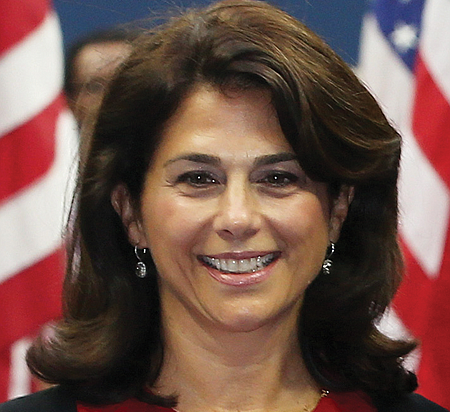 Chief Executive, City National Bank
THE LATEST: Coffey became the fourth chief executive in City National's 65-year history in February, succeeding Russell Goldsmith. In 2018, American Banker ranked her No. 13 on its annual list of the 25 "Most Powerful Women in Finance."
BACKGROUND: Coffey has more than two decades of diverse financial services experience. Prior to joining City National, she served as chief executive of J.P. Morgan's U.S. Private Bank. She also worked at the firm's investment bank where she held a variety of leadership positions, including the head of diversified industrials investment banking, head of equity, foreign exchange and interest rate derivatives marketing, and head of corporate finance advisory in North America. She began her career in mergers and acquisitions, and spent six years working in Buenos Aires, Argentina.
WORTH NOTING: Coffey is one of the few female chief executives leading large companies in Los Angeles. In addition to her role at City National, Coffey is board chairwoman of Marymount School of New York and sits on the board of the Central Park Conservancy.
YEARS ON THE LA500: 1
For reprint and licensing requests for this article, CLICK HERE.