KATHLEEN KENNEDY
2019 LA500
Monday, May 20, 2019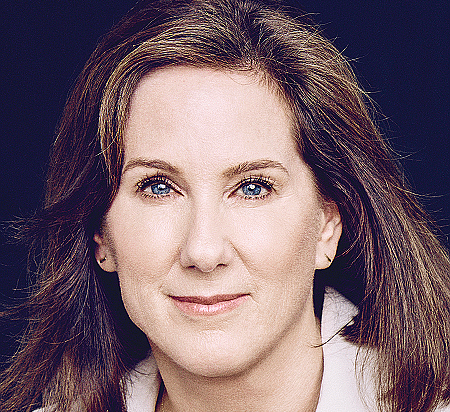 President, Lucasfilm
THE LATEST: One of the most successful producers in the film industry, Kennedy has been with Lucasfilm since 2012. She received the prestigious Irving G. Thalberg Memorial Award from the Academy of Motion Picture Arts and Sciences in 2018.
BACKGROUND: Kennedy has produced or executive produced more than 70 films, which have collectively garnered 120 Academy Award nominations, 25 wins and grossed more than $11 billion worldwide. Her credits include "Star Wars: The Force Awakens," "Star Wars: The Last Jedi," "Jurassic Park," "E.T. The Extra Terrestrial" and "The Sixth Sense." Prior to joining Lucasfilm, Kennedy headed The Kennedy/Marshall Co., which she founded in 1992 with director/producer Frank Marshall. In 1981, she co-founded Amblin Entertainment with Marshall and Steven Spielberg. Kennedy serves on the boards of The American Film Institute, LA Promise Fund, Library of America and USC's School of Cinematic Arts.
WORTH NOTING: Kennedy was the one of the original organizers of the Hollywood Commission to Eliminate Sexual Harassment and Advance Equality.
YEARS ON THE LA500: 4
For reprint and licensing requests for this article, CLICK HERE.