GEOFFREY PALMER
2019 LA500
Monday, May 20, 2019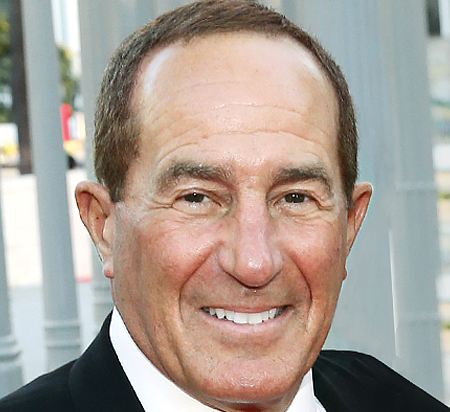 Owner, G.H. Palmer Associates
THE LATEST: Palmer's company owns thousands of apartments throughout downtown and more than 10,000 across Southern California. He is reportedly working to build 1,500 units on a 10- acre area between Temple Street, Beaudry Avenue, and the 110 Freeway. Palmer's portfolio is valued in excess of $4 billion.
BACKGROUND: A native Angeleno, Palmer established G.H. Palmer Associates in 1978. The firm, along with GHP Management, is an investor, developer and manager of institutional grade multifamily and mixed-use rental communities in Southern California. His properties include the Italianate DaVinci, Lorenzo, Orsini and Medici apartment complexes around downtown.
WORTH NOTING: Palmer is a member of the Los Angeles County Museum of Art's board of trustees, and his charitable and civic work has included endowment of the Geoffrey H. Palmer Center for Entrepreneurship and the Law at Pepperdine University. He was No. 28 on the Business Journal's 2018 Wealthiest Angelenos list with an estimated net worth of $2.8 billion.
YEARS ON THE LA500: 4
For reprint and licensing requests for this article, CLICK HERE.