EVAN SPIEGEL
2019 LA500
Monday, May 20, 2019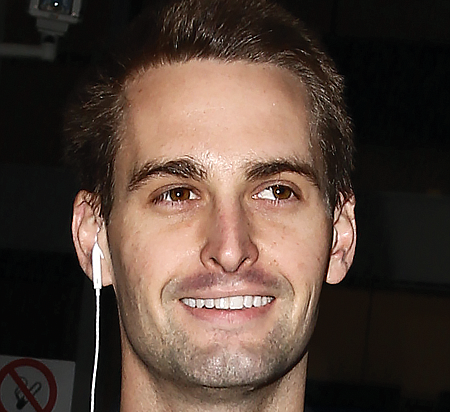 Chief Executive, Snap Inc.
THE LATEST: Snapchat co-founder Spiegel finally sees some encouraging signs following a long stretch of negative news, management turnover and product missteps. A positive earnings report to start 2019 delivered a much-needed lift for Snap. And in April, Spiegel launched the company's first Partner Summit where Snap announced a series of new original programming, including a show about L.A.'s "sneakerhead" scene and a daily afternoon show created by Buzzfeed Inc.
BACKGROUND: Spiegel launched Snapchat in 2010 while at Stanford University. The app recorded an average of 186 million daily users in 2018. Spiegel led the initial public offering of Snapchat's parent company, Snap, in March 2017. A first-trading-day bump sent Snap's market capitalization to about $33 billion. Since then, market cap has dropped to about $15.7 billion.
WORTH NOTING: Spiegel's younger sister, Caroline, plans to launch a porn website geared toward women. It will feature only text and audio, no video or photos.
YEAR ON THE LA500: 4
For reprint and licensing requests for this article, CLICK HERE.