DONALD STERLING
2019 LA500
Monday, May 20, 2019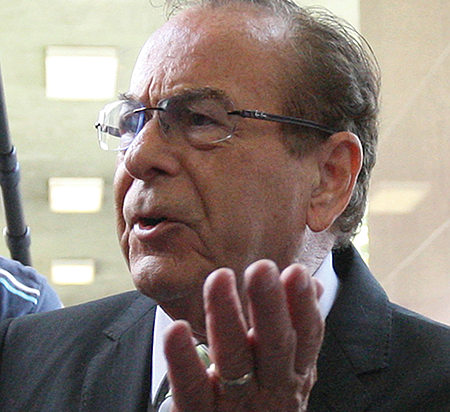 Chief Executive, Donald T. Sterling Corp./ Beverly Hills Properties
THE LATEST: A real estate heavyweight and former owner of the Los Angeles Clippers, Sterling holds a portfolio of more than 160 apartment buildings in Los Angeles.
BACKGROUND: A Chicago native, Sterling trained as a lawyer before moving to Los Angeles and turning to real estate in the 1960s. He bought the San Diego Clippers in 1981 and moved the basketball team to L.A. three years later. He sold the team to former Microsoft Corp. chief Steve Ballmer in 2014 in a deal driven by the National Basketball Association after a tape of Sterling using racial epithets became public.
WORTH NOTING: Sterling and his wife, Rochelle, have been married for six decades although they have been separated for years. They have an estimated net worth of $5 billion, which placed the couple at No. 12 on the Business Journal's 2018 list of Wealthiest Angelenos.
YEARS ON THE LA500: 4
For reprint and licensing requests for this article, CLICK HERE.