DAVID HUERTA
2019 LA500
Monday, May 20, 2019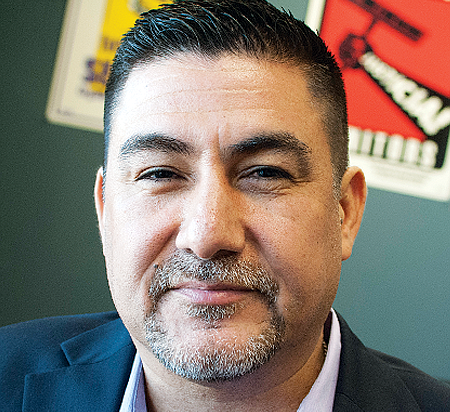 President, Service Employees International Union, United Service Workers West
THE LATEST: Huerta oversaw a 2018 drive in which Disneyland employees called on Walt Disney Co. Chief Executive Robert Iger to pay park employees a living wage. SEIU United Service Workers West represents more than 3,000 of Disneyland's 14,000 employees. And under Huerta's guidance, SEIU-USWW started its Justice for Janitors movement to protect female janitors, many of whom have faced sexual harassment or assault on the job.
BACKGROUND: Huerta has been with the union for more than 20 years. He's worked as an organizer and coordinator, janitorial division director, organizing director and staff director.
WORTH NOTING: Under Huerta's leadership, the union has placed a strong emphasis on immigration and has been vocal in opposition to President Donald Trump's immigration policies.
YEARS ON THE LA500: 4
For reprint and licensing requests for this article, CLICK HERE.