ALAN AUERBACH
2019 LA500
Monday, May 20, 2019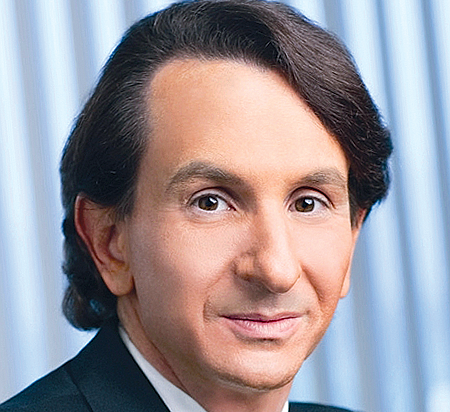 Chief Executive and Chairman, Puma Biotechnology Inc.
THE LATEST: Earlier this year, Auerbach and Puma Biotechnology Inc. were embroiled in a securities class-action lawsuit over the effect on Puma's share price following statements made by Auerbach about Puma's breast cancer drug. The suit, filed in federal court in California, resulted in a split verdict.
BACKGROUND: Auerbach founded Puma Biotechnology in 2011 with a focus on in-licensing cancer treatment pharmaceuticals and development for commercial use. He previously founded Cougar Biotechnology Inc., which he sold in 2009 to Johnson & Johnson for about $1 billion. Under J&J, he helped develop Cougar's prostate cancer drug abiraterone acetate.
WORTH NOTING: Before launching billion-dollar pharmaceutical companies, Auerbach was vice president and senior research analyst at Wells Fargo Securities, where he oversaw research coverage of small- and mid-size capitalization biotechnology companies, focusing on the field of oncology.
YEARS ON THE LA500: 4
For reprint and licensing requests for this article, CLICK HERE.