Venture Firms Fall Short on Diversity
FINANCE: Local VCs see untapped potential
Friday, May 17, 2019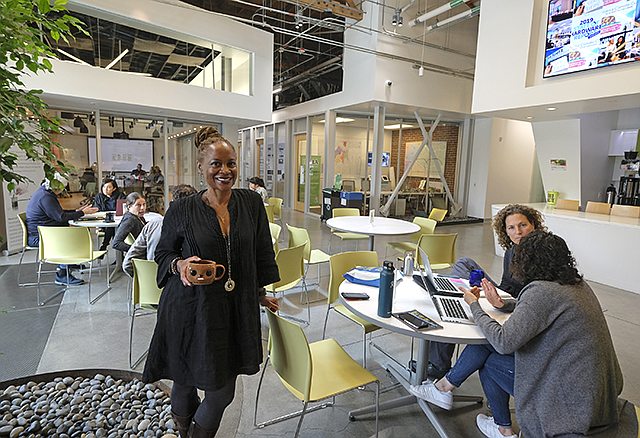 Los Angeles County is one of the top markets for venture capital in the United States with a strong network of local investors supporting unicorn startups such as ServiceTitan Inc., Halo Top Creamery and Bird Rides Inc.
But the region's nearly 300 venture capital firms have one significant weakness: They lack diversity.
Researchers and some industry executives say the lack of diversity in L.A.'s venture investor community could be holding the sector back. The more diverse the investor community is, the larger its orbit of possible investment. And more diverse firms have a better understanding of untapped consumer markets, researchers and industry leaders said.
Tracy Gray, who recently launched downtown-based VC firm The 22 Fund, said she started her business because she saw potential opportunities being left on the table. Gray, who formerly worked as managing director at investment consultancy Collaborative Equity Partners, felt she was better positioned to find promising startups outside the normal pipeline explored by more established venture firms.
Gray mentioned particular markets, such as health and wellness startups formed by women — potentially lucrative investments that firms run by white men commonly overlook.
"The legacy VCs are lazy," Gray said, adding that she thinks the sector tends to hue closely to its West Side roots. And because the local startup industry has been so strong, many of her peers have found success without needing to improve their diversity — at least so far.
"They are making money hand over foot, so there is no incentive to change," Gray said.
Survery says
According to a May 9 report by the Annenberg Foundation and PledgeLA, 60% of VC employees in L.A. County are men — a figure that's actually higher than the national average for gender diversity. Nearly half of the firms surveyed had no minorities on their payroll, and 29% had no women.
Only 8% of VC employees surveyed by the researchers were Latino while L.A. County's overall population is 49% Latino, according to the Census Bureau.
Of the survey's respondents, 55% were white. Proportions of black and Asian employees at VC firms were close to overall county statistics, the survey said. But the PledgeLA study only surveyed VC firms where leaders had signed a pledge to promote diversity and agreed to participate in the survey.
"We applaud them for acknowledging the issue and raising their hands," said Cinny Kennard, executive director at the Annenberg Foundation.
The majority of firms "were either too busy or too disinterested" to participate, said Len Lanzi, executive director of the Los Angeles Venture Association. Lanzi, who has helmed the Venture Association trade group for 12 years, noted that some of L.A.'s most successful female investors, such as Dana Settle of Greycroft and Beth Seidenberg of Kleiner Perkins, often identify and invest in different startups from their male counterparts at other firms.
Settle has made an eclectic range of investments with the firm she founded, including forays into the fashion market. She was an early investor Bird Rides. Her firm also invested in fashion marketplace Farfetch Ltd., which went public on the New York Stock Exchange in 2018, as well as downtown-based clothing label Anine Bing and Real, an online consignment shop of high-end apparel and other luxury goods.
Seidenberg has recently shifted her attention to the life sciences. While remaining with Kleiner Perkins, she has also created a VC firm of her own, Westlake Village BioPartners, which has raised $320 million on companies that focus on improving patient care.
Diversity pledge
The lack of VC diversity nationally has been chronicled, including last year by Richard Kerby, a partner at Equal Ventures in New York City. Of 1,500 venture capitalists Kerby surveyed across the country, 82% were male and 60% were white men.
His survey found other forms of VC homogenization. For example, 40% of respondents to Kerby's survey had attended either Harvard University or Stanford University.
Los Angeles makes up a small but growing part of the VC economy, with several billion dollars in funding invested by local firms each year. A 2016 study by Toronto's Martin Prosperity Institute said 5% of all VC financing in the United States comes from Los Angeles, making it the fifth biggest market behind San Francisco, San Jose, Boston and New York City.
PledgeLA had 58 VC firms and 66 technology companies sign its pledge of greater diversity among firm members. Among the VC firms, 37 participated in the survey.
Like Kerby's national study, PledgeLA looked at the schools respondents attended. The study found that of those with postgraduate degrees, 16% went to business school or other programs at UCLA, 9% to USC, 6% to Stanford, 25% to an Ivy League school and 44% to another institution.
"People do business with people they have relationships with," Lanzi said, adding that many of those connections are fostered during school.
For reprint and licensing requests for this article, CLICK HERE.