Nammi Looks to Raise $20M
BIOTECH: UCLA spinoff developing cancer treatment
Friday, May 10, 2019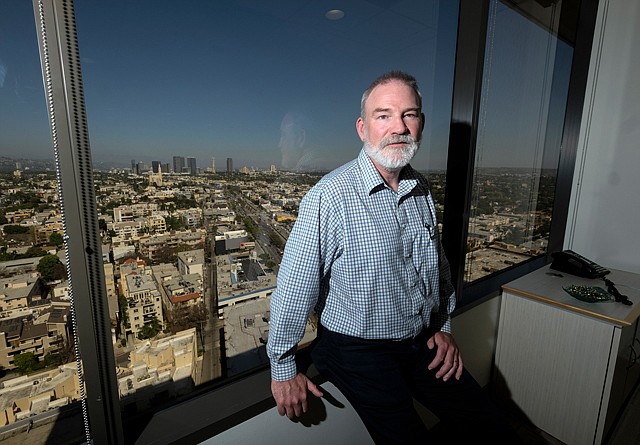 Veteran drug developer David Stover decided to start his own firm the day Astellas Pharma Inc. shuttered its Santa Monica-based Agensys Inc. unit early last year.
To make it work, the one-time head of Agensys research and development needed a good drug candidate.
Stover's first stop in the search for the next biotech blockbuster? UCLA.
"I'm looking for new ideas, somebody that has got a product," Stover recalled telling the recently deceased biotech entrepreneur Roy Doumani at the UCLA Technology Development Group, which turns university research into commercial products with university patents licensed to UCLA spinoff companies.
"If it looks good, I'll form a company around it, help bring it to market," Stover recalled saying to Doumani.
UCLA delivered, Stover said, putting him in touch with scientists Andre Nel and Huan Meng, who developed a nanoparticle drug delivery system designed to fight cancer without the serious side effects associated with chemotherapy. The introduction resulted in Nammi Therapeutics Inc., a biotech startup launched in July by Stover and the two UCLA scientists.
The West Los Angeles-based company is one of 20 startups spun out of UCLA last year. Nammi raised $8.2 million from 17 investors during a January seed round and expects to raise $20 million more during a Series A later this year.
To expand its pipeline of therapeutic cancer drugs, the company leased laboratory space last month at Magnify, a bioscience incubator at the California NanoSystems Institute at UCLA, and is now hiring additional researchers.
Nammi also recruited as its board chair Donald Rice, former Air Force secretary under President George H.W. Bush. Rice was also the co-founder and former chief executive of Agensys and former chief executive of Santa Monica-based Rand Corp.
"They definitely have a strong senior leadership team with significant industry experience," said Brian Benson, director of entrepreneurship and commercialization for CNSI. "They're well-capitalized. Their technology is very unique in its approach with potential clinical benefits."
By early 2020, Nammi expects to launch a clinical trial for what it claims will be the first nanoparticle to ferry a combined chemoimmunotherapy payload to kill breast cancer tumors.

If successful, Stover said, the nanotechnology may have the potential to combat a range of cancers at a much lower cost and with fewer side effects than precision cancer treatments currently on the market, which can cost more $400,000.
"For a single product like this, it has very broad potential for many different applications," Stover said. "If it works — and we know it works — it could easily have a blockbuster of $1 billion."
Prev Next
For reprint and licensing requests for this article, CLICK HERE.