Disney RSN Deal Panned
MEDIA: Sinclair's $10.6B sports network bid deemed low
Friday, May 10, 2019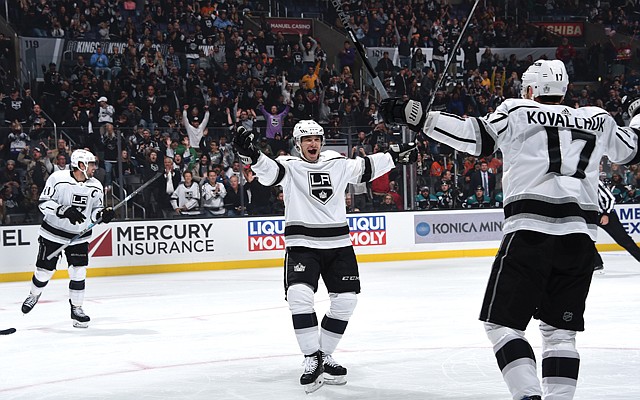 Walt Disney Co.'s sale of 21 regional sports networks to Sinclair Broadcast Group Inc., announced earlier this month, has drawn formal objections with a sale price less than half of what analysts estimated the channels were worth.
Disney acquired 22 sports properties, including the popular Fox Sports West and Fox Prime Ticket, as part of its recent $71.3 billion purchase of several assets from 21st Century Fox Inc., which changed its name to Fox Corp. after the sale. The Justice Department approved that deal in June — with the caveat that Disney sell off the sports networks.
Disney announced May 3 that it had reached a deal with Sinclair to sell 21 of the 22 regional sports channels for $10.6 billion.
The networks had been valued at $22.4 billion by research firm Guggenheim Securities as recently as 2017.
"I thought it was a mistake," said Neal Pilson, founder of consulting group Pilson Communications and former president of CBS Sports. "Local sports are a reliable entertainment property."
Disney's sale
Some analysts said bidding for the properties wasn't aggressive enough to drive up the price.
The sale still must get approval from the Justice Department's antitrust division, which is already fielding two formal complaints over the deal. One was filed last month by downtown-based 3-on-3 basketball league organizer Big3, claiming it was shut out of the bidding process. The other was filed following the sale's announcement by ACA Connects, a lobbying group that claims the deal could lead to higher cable rates for consumers.
Regional sports networks have been around since cable television's advent with the simple business model of acquiring rights to televise local sporting events.
Fox Prime Ticket, for example, pays the National Basketball Association's Los Angeles Clippers about $55 million per year to televise the team's games. Fox Sports West pays the National Hockey League's Los Angeles Kings about $22 million a season to air Kings' games.
The networks make money from the carriage fees they charge cable operators, plus advertising and sponsorship deals.
The networks are widely regarded as consistently profitable, and a Sinclair investor presentation claimed that channels would net $1.9 billion in 2019 earnings before interest, taxes, depreciation and amortization.
The sports channel sale has been on the horizon since June when the Justice Department approved Disney's purchase of Fox assets but required the networks be divested. Justice Department lawyers said in a federal complaint the combination of Disney's ownership of ESPN with Fox's regional sports networks — which have the rights to telecast 48% of U.S. professional sports teams' games in the NBA, NHL and Major League Baseball — would "likely result in higher prices for cable sports programing."
The DOJ gave Disney 90 days to sell the networks upon completing the Fox purchase, which closed in March. Disney separately sold New York City-headquartered Yankees Entertainment Sports Network, which was valued highest among the regional sports channels, to the New York Yankees, Amazon.com Inc., and Sinclair for $3.5 billion.
The YES Network sale reduced the value of the RSN package, said Scott Ensign, vice president of digital media at consulting group Butler/Till Media Services Inc. It also may have signaled a shift in the market, Ensign said, discouraging potential outside bidders who see a trend toward sports teams owning their own broadcast networks — as the Yankees do now.
"Sports teams are going to continue to explore going direct to consumer, especially with the growing ubiquity of streaming services," Ensign said.
Another factor that may have discouraged potential bidders was the fact that cable television subscribers are on the decline as many younger viewers cut the proverbial cord. B. Riley Financial Inc. analyst Zack Silver said in a note to investors that cable subscriptions have dropped 10% in key Fox regional sports network markets.
Federal review
Headquartered in Hunt Valley, Md., Sinclair owns network affiliates in dozens of markets, and it has drawn some opposition for its politically conservative local news broadcasts.
The acquisition of the sports networks could more than double Sinclair's annual revenue to $6.6 billion from $2.8 billion, according to a recent presentation to Sinclair investors.
Big3, run by entertainer Ice Cube, is calling for a Justice Department investigation to scrutinize Disney's reasoning in accepting such a low offer for the networks. Big3 representatives said in the complaint that cable operator Charter Communications Inc. wouldn't give Big3 a quote on how much Charter would pay in carriage fees for the regional sports networks.
Lacking this information, Big3 said it could not procure money to finance the deal. Charter acted as it did, Big3 further claimed, because Charter shareholder Liberty Media Corp. wanted to buy the networks.
The Justice Department is reportedly reviewing the complaint.
The allegations could gain traction if Big3 says it would have paid more than $10.6 billion for the sports networks.
Big3 declined to comment for this article.
Federal officials will also look at an objection to the deal filed by ACA Connects, a Pittsburgh-headquartered trade group for independent cable operators. ACA Connects claims that Sinclair's purchase of the regional sports networks gives it the ability to charge excessive carriage fees from cable operators in markets where it already owns a local affiliate.
ACA Connects was part of an ultimately successful effort last year to derail Sinclair's purchase of Tribune Media Co., though that dispute centered around Sinclair's market share of local news affiliates, not cable fees.
For reprint and licensing requests for this article, CLICK HERE.