Disney Beats Q2 Earnings Estimates
Wednesday, May 8, 2019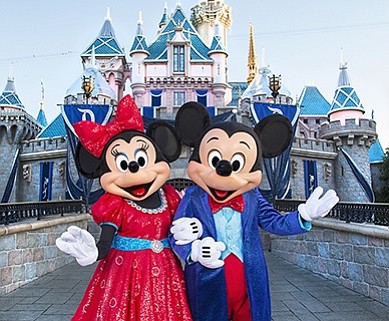 Walt Disney Co. beat Wall Street estimates on earnings and revenue in the fiscal second quarter.
The Burbank entertainment and media giant on Wednesday reported net income of $5.4 billion ($1.61 a share) on revenue of $14.92 billion for the quarter ending March 30.
Analysts forecast earnings of $1.58 a share on revenue of $14.4 billion, according to Refinitiv. The results reflect the acquisition of 21st Century Fox assets and the launch of its Disney+ streaming service.
The results compare with net income of $2.9 billion ($1.84) on revenue of $14.55 billion in the same period a year earlier.
Disney is also set to sell Fox Regional Sports Networks to Sinclair Broadcast Group for $10.6 billion, according to an article via The Hollywood Reporter.
The Maryland-based TV station giant will acquire 21 regional Fox Sports networks, including Fox Sports West in Los Angeles; Disney had agreed to sell the networks to get regulatory approval for its $71.3 billion 21st Century Fox acquisition.
Sinclair owns, operates and provides services to 191 TV stations in 89 U.S. markets.
Disney released its quarterly earnings after the market closed. Shares of Disney (DIS) closed up $1.55, or 1.16 percent, to $134.99 on the New York Stock Exchange.
Amy Stulick is a reporter with sister publication San Fernando Valley Business Journal, where this story first appeared.
For reprint and licensing requests for this article, CLICK HERE.