Support for Success: Small Business Assistance Programs - Kaiser Permanente
Custom Content by the Los Angeles Business Journal
Monday, May 6, 2019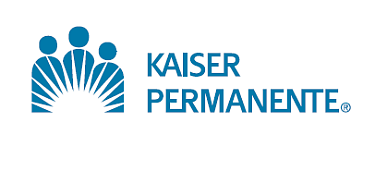 KAISER PERMANENTE
PARTNERSHIP WITH INNER CITY CAPITAL CONNECTIONS (ICCC)
A program designed to recruit and support small and medium-sized businesses of all diverse backgrounds
Founded in 1994 by Harvard Business School Professor Michael Porter, ICIC is a national nonprofit organization and the leading authority on U.S. inner city economies and the businesses that thrive there. ICIC's mission is to drive economic prosperity in America's inner cities through private sector investment to create jobs, income and wealth for local residents. In addition to a Research and Advisory practice, ICIC has several Urban Business Initiatives (UBIs), which include the Inner City Capital Connections (ICCC) program. 
ICCC is a tuition-free executive leadership training program designed by the Initiative for a Competitive Inner City (ICIC) to help business owners in economically-distressed areas build capacity for sustainable growth in revenue, profitability, and employment. It is the only program of its kind to provide three critical elements for sustainable growth: 1) capacity-building education; 2) one-on-one coaching; and 3) connections to capital and capital providers.
Aimed at ensuring the long-term growth of inner city businesses, the program helps business owners provide local residents and surrounding anchor institutions with vital services, create jobs, generate wealth, and help drive economic growth in their own communities.
ICCC is designed for busy executives of all expertise levels, and its impact is proven to strengthen businesses and the inner city communities where they operate. It helps bridge the gap for the 70% of inner city businesses that are dramatically undercapitalized, but that cite lack of knowledge and relationships as key barriers to obtaining it.
ICCC has returned to Los Angeles for the sixth year in 2019 thanks to lead sponsor, Kaiser Permanente. Los Angeles is home to 322 ICCC alumni, and since their participation they have averaged 116% growth in revenue, created 2,875 jobs, and raised $186.8 million in capital.
The goal is to recruit and support small- and medium-sized businesses in Los Angeles of all diverse backgrounds.
Specific topics include marketing strategy, talent management, entrepreneurial finance, negotiation and persuasion, and presentation skills. Participants leave with actionable strategies for measuring growth, creating harmony between employees and customers, and building a team that supports business goals. While the topics are refreshed frequently to reflect current business trends, the program content is consistently designed to help businesses build capacity and achieve sustainable growth.
Learn more at icic.org/urban-business-initiatives/inner-city-capital-connections/losangeles
For reprint and licensing requests for this article, CLICK HERE.