Greater Diversity is Simply Better Business
Monday, May 6, 2019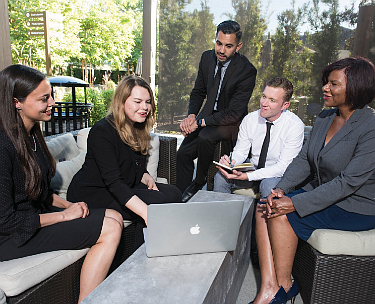 Diversity isn't just socially responsible; it's financially beneficial. More and more expert studies confirm what many business leaders intuitively understand – doing good leads to doing well.
For example, a McKinsey & Company study of over 1000 companies in 12 countries revealed that the firms in the top quartile for gender and ethnic/cultural diversity on executive teams were 21% and 33% respectively more likely to outperform the national median EBIT for their industries. In the US, companies gained a 0.8% increase in EBIT for every 10% increase in racial and ethnic diversity (Delivering through Diversity, McKinsey & Company, 2018).

Also, Boston Consulting Group experts examined 1700 companies in 8 countries and found that companies with above average diversity in their leadership teams reported 45% average innovation revenue, which was 19% higher than the 26% average innovation revenue for companies with below-average leadership diversity. This means that companies with more diverse leadership generated nearly half of their revenue from products and services launched in the past three years, plus these firms had EBIT margins that were 9% higher than those with below-average diversity (Boston Consulting Group Diversity and Innovation Survey, 2017).
In a look at internal company dynamics, a Cloverpop study of 600 business decisions made by 200 different business teams in a variety of companies over two years, showed that greater team diversity was correlated with superior team performance. Although all male teams outperformed individuals 58% of the time, gender diverse teams out-performed individuals 73% of the time, and gender, age, and geographically diverse teams outperformed individuals 87% of the time (Cloverpop.com).
These studies, and others like them, help quantify the bottom-line benefits of diversity, and provide concrete evidence that diversity yields a compelling competitive advantage. Three key sources contribute to this competitive advantage, or "diversity dividend:"
Expanded Talent Pool – Diverse companies are better positioned to win the war for talent since they can appeal to talented and skilled individuals from all types of backgrounds and all walks of life.
Wider Customer Base – Diverse companies are better equipped to recognize, understand, and satisfy a wider range of customer problems, wants and needs.
More Innovative Solutions – Individuals and teams with different experiences, backgrounds and perspective are more likely to view the same problem or situation in different ways and to offer different and novel solutions.
These three sources are most effective when combined together in an inclusive workplace, in which all employees, managers, and contract workers are treated with dignity and respect. An inclusive company culture, buttressed by strong policies, frees participants to brainstorm, debate and collaborate, and helps the firm capture the greatest gains from the diversity of its members.
Prev Next
For reprint and licensing requests for this article, CLICK HERE.