Wheels E-Bikes Hit LA Streets
Tuesday, March 26, 2019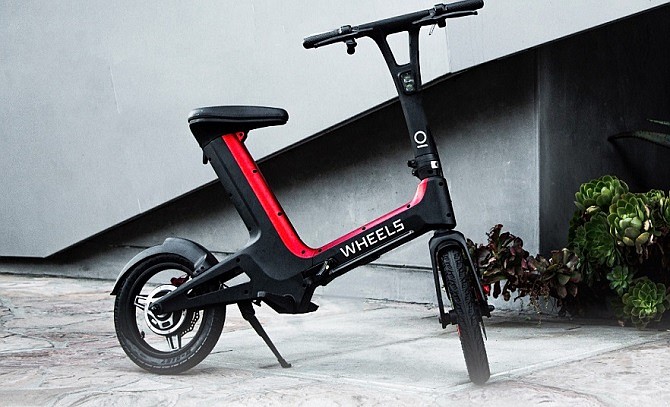 Two months after finalizing a $37 million seed round, West Hollywood-based shared electric bike operator Wheels launched 10,000 vehicles across six neighborhoods in LA County.
A Wheels spokesman told the Business Journal the plan for L.A. is to release one bike for every 100 residents "over the course of the next couple months" in a gradual roll-out in the Hollywood, Brentwood, West L.A., Miracle Mile, Venice and Mid-City neighborhoods.
Wheels launched its San Diego e-bike program in January and has raised $42.8 million to date, according to PitchBook Data Inc. Wheels is led by the Viner brothers, co-founders of mobile dog-walking app developer Wag Labs Inc., also based in West Hollywood.
"Wheels' goal is to merge technology and culture to a drive more enjoyable, more sustainable transportation infrastructure for the future," Chief Executive Joshua Viner said in a statement.
The e-bike venture is backed by Venice-based Bullpen Capital, San Francisco-headquartered Crosscut Capital, and San Francisco-based AngelList founder Naval Ravikant.
See related story: Wag Founders Raise $37 Million for Mobility Venture
"One important thing we proved with our launch in San Diego, is that our devices appeal to a broader demographic than the other options on the market, leading to increased adoption while maintaining a sleek, forward-thinking feel for the future," Wheels President and Co-Founder Jonathan Viner said in a statement. "The rideshare economy is laying the groundwork for a world without traffic, with electric mobility devices providing a sustainable solution for the future of transportation."
Tech reporter Samson Amore can be reached at samore@labusinessjournal.com or (323) 556-8335. Follow him on Twitter @samsonamore.
For reprint and licensing requests for this article, CLICK HERE.