Diversity and Inclusion: Diversity Isn't Enough - Why Inclusion Must be an Equal Priority
Custom Content by the Los Angeles Business Journal
Tuesday, March 26, 2019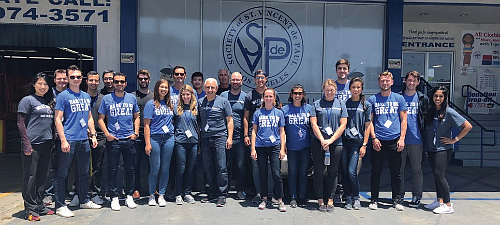 Workplace diversity is certainly not a new concern for businesses, but it is one that continues to hover near the top of many organizations' agendas. Beyond just being the "right thing to do," various studies have shown that prioritizing diversity makes good business sense. For example, companies that exhibit gender and ethnic diversity are, respectively, 15 percent and 35 percent more likely to outperform those that don't. They bring in more sales revenue, more customers, and higher profits.
There is another reason it remains a top strategic priority: It is far from an easy fix. This is clear from our own experience at West Monroe, as well as from many conversations I've had with clients and peers in other organizations.
The business reason to focus on diversity is about having the diverse experience and perspective necessary to challenge the status quo, think through issues in different ways, and solve tough business problems. We cannot create the innovative, top-tier solutions our clients expect without a diverse range of perspectives and backgrounds on our project teams.
About two years ago, we started to look more closely at the diversity of our firm. Our self-examination became a tipping point for doing something meaningful to address it. But the more we looked at the issue, the more we recognized that it is hard to have diversity without a strong sense of inclusion—that is, ensuring that we not only have diverse perspectives at the table but that those perspectives are encouraged and embraced. To quote diversity expert Vernā Myers: "Diversity is being invited to the party. Inclusion is being asked to dance."
Indeed, a study by Shell and the Human Capital Institute found that having diversity alone is not enough to drive business value. For example, diverse teams without strong leaders were not as inclusive; a 10 percent increase in diversity resulted in a 5 percent decrease in inclusion. Rather, diverse teams drive business performance when certain conditions – such as the presence of inclusive behaviors and balanced diversity (members do not group themselves into diversity sub-groups) – are present. Other research by the Center for Talent Innovation backs up that finding, suggesting that without inclusion, there is often a diversity backlash.
As we march further on this journey, I want to share a few principles and lessons learned that I think will be beneficial to others in our local business community – in any industry – who may be navigating the same challenges when it comes to building an inclusive culture.
Prev Next
For reprint and licensing requests for this article, CLICK HERE.