Faraday Future Creates Joint Venture to Sell Cars in China
Monday, March 25, 2019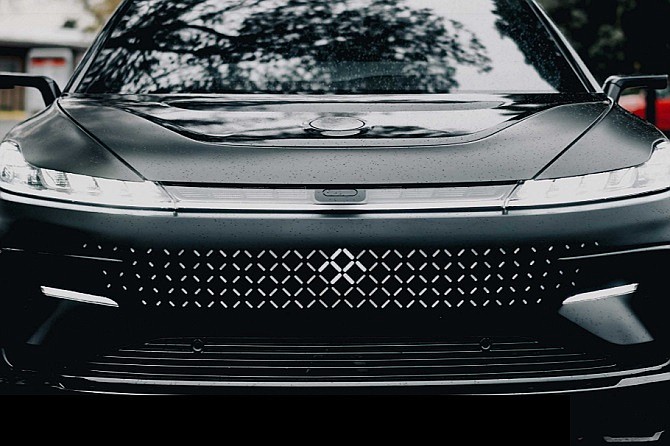 Faraday & Future Inc. entered into a joint venture with Chinese game developer The9 Ltd. March 24.
The joint venture plans to produce 300,000 models of a brand-new electric vehicle, dubbed the V9, in China. The first pre-production vehicle is expected to roll off assembly lines in 2020. This would be Faraday Future's first successfully completed electric vehicle for consumers. Faraday Future has faced fiscal difficulties since October, when it hemorrhaged $800 million of a $2 billion investment from its first main investor, Chinese firm Evergrande Corp. Just last week, Faraday sold its Gardena headquarters in a sale-leaseback agreement for an estimated $10 million.
"(Faraday Future) has hundreds of proprietary patents, along with more than 2,000 industry patents in process to be approved, in both China and the United States," Faraday Future Chief Executive Jia Yueting said in a statement. "We are committed to be part of the future of the Chinese EV mobility market (and) through the establishment of the joint venture, we are able to implement our dual-home-market and dual-brand strategy and achieve our strategic goal of introducing our luxury EV brand in China," Yueting added.
The venture is co-owned by both entities in a 50-50 split and pumps an additional $600 million cash into Faraday's coffers from The9 in the form of three $200 million installations, the first of which will be deposited within three months. According a recent press release from The9, it will soon give Faraday an initial $5 million deposit to help its floundering U.S. operations though the joint venture will sell cars on the Chinese market.
The9 mandates Faraday must hit specific milestones on a production schedule in order to receive its cash installments, a March 24 Securities and Exchange Commission filing noted. In total, the $600 million will be paid to Faraday in roughly one year. A board of directors consisting of three appointed by The9 and two appointed by Faraday Future will be established to oversee the joint venture. Faraday Future will also appoint a Chairman of the board but not allow them a casting vote. No Chief Executive or C-Suite has been appointed for the joint venture yet.
"Leveraging the technology capabilities of FF, we believe our alliance with FF provides us with a great opportunity to pursue the fast-growing market of electric vehicles in China. We look forward to a long and successful relationship with FF and we honor this step to diversify our business portfolio as a high-tech internet company," The9 Chief Executive Jun Zhu said in a statement.
The9 became listed on the NASDAQ stock exchange in 2004 and has a market cap of $41.7 million, according to NASDAQ data.
Tech reporter Samson Amore can be reached at samore@labusinessjournal.com or (323) 556-8335. Follow him on Twitter @samsonamore.
For reprint and licensing requests for this article, CLICK HERE.