Otter Caught in Reshuffle
ENTERTAINMENT: Role uncertain amid AT&T deal
Friday, March 22, 2019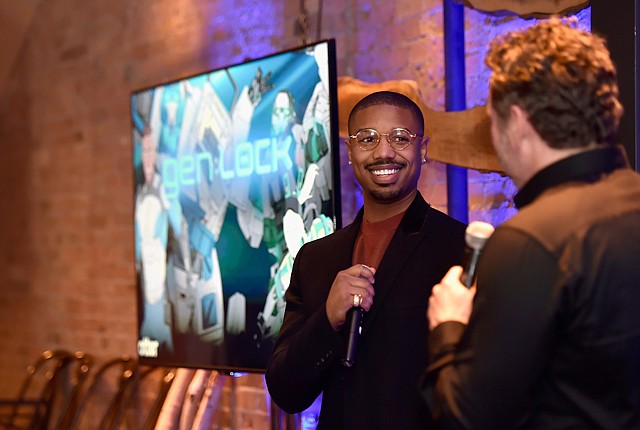 BAT&T Inc.'s plunge into entertainment will remold many businesses in its orbit, but perhaps no company fits as mysteriously into the telecommunications titan's empire as Otter Media Holdings.
Otter seemed a footnote to a footnote when AT&T laid out last month a new corporate structure for WarnerMedia, AT&T's entertainment arm, after its purchase of Time Warner Inc., which was finalized in February. AT&T was 50 percent owner of Otter until August when it purchased the remaining 50 percent for $1 billion, according to reports.
Adding to the turmoil was the resignation last week of Warner Bros. Entertainment Inc. Chief Executive Kevin Tsujihara, who'd been slated to lead the portion of the entertainment division that included Otter.
The shakeup has left Otter on somewhat uncertain ground, analysts said.
The Playa Vista-based holding company with the cute name — Otter plays off "over-the-top" streaming, or OTT — has been in the vanguard of digital entertainment. It has snapped up companies that showcase anime, represent YouTube talent and generally cater to a young audience.
That track record could tantalize its corporate parent, but no one has yet said what's going to happen to Otter.
"Among all the assets acquired now under WarnerMedia, Otter Media appears closest to an enigma," said Jimmy Schaeffler, an entertainment industry analyst at the Carmel Group. "It seems both unlikely to fit but also has potential to be a breakout success."
Others warn Otter could be lost in the shuffle or stripped for parts in a grand battle over the entertainment industry's future.
"When elephants fight, it's the ants that suffer," said Gene Del Vecchio, professor at the USC Marshall School of Business. "In this case, Otter is the ant. They are a company that's been absorbed into a major battle with other behemoths, all of which are trying to go against Netflix."
Corporate restructure
Otter was founded in 2014 as a 50-50 investment by Dallas-based AT&T and the Chernin Group, a Santa Monica-headquartered media and entertainment investor. The two companies pooled $500 million to start the firm.
Since AT&T took full control, Otter laid off in December about 10 percent of its more than 1,400-employee staff, according to a source close to the company.
Otter also absorbed the remains of online gaming platform Machinima Inc., a WarnerMedia subsidiary that laid off about 80 employees — most of its workforce — in February.
The Machinima layoffs came two weeks before AT&T announced it was moving Otter under its WarnerMedia banner.
The revamped, New York City-headquartered WarnerMedia includes Warner Bros. Entertainment Inc. studio and brands such as CNN and HBO.
Otter representatives declined comment, saying discussion of Otter's role as a WarnerMedia subsidiary was premature. Otter also declined to provide any details about its financials.
Otter's bets
Otter's history is marked by bets that both paid off and backfired, but its best investments have been in anime and manga content.
The company's early acquisitions include San Francisco-headquartered Crunchyroll Inc. and Austin, Texas-based Rooster Teeth Productions — both streaming platforms that produce and curate a library of videos focused on anime.
Otter has since acquired VRV, another San Francisco company focused on anime content aggregation. Together, the companies made Otter a premier player in the U.S. anime market.
Otter boasted in August a subscriber base of more than 2 million on its platforms. Subscription costs for Otter content vary; a Crunchyroll subscription costs $6.95 per month while VRV charges $9.99 per month.
"From AT&T's perspective, Otter has been a good investment to this point," said Brett Sappington, an entertainment industry analyst at Dallas-based Park Associates Inc., because, "Crunchyroll is the largest and most dominant anime service in this market."
Judged by number of subscribers, Sappington added, Crunchyroll is not far behind streaming platforms CBS All Access or HBO Go.
But if anime properties are a major asset for WarnerMedia to exploit, Warner may not know what to do with Fullscreen Inc.
The 8-year-old company aggregates channels on Alphabet Inc.'s Google subsidiary YouTube, providing services such as copyright protection and product placements to the channel's content providers in exchange for a cut of the content providers' ad revenue.
Fullscreen "exploded from a few people on laptops to 500 employees" in a couple of years, according to Phil Ranta, a former Fullscreen employee, as the company cashed in on sharing advertising revenue with YouTube.
Otter reportedly purchased the company for north of $200 million as Fullscreen was building a subscription streaming platform to supplement its free, ad-supported YouTube content.
But the subscription platform backfired and shut down last year while ad revenue also dropped, and content creators have migrated away from the company.
"We were supposed to be creating the MTV for the millennial generation," said Ranta, currently head of creation at Santa Monica-based Mobcrush Inc. "But YouTube already is the MTV of the millennial generation."
Jody Simon, a lawyer at Fox Rothschild who has represented Fullscreen in the past, said the challenges of a YouTube-based business model can lead to difficulties.
"For years, there's been warning signs that a business model built solely on the back of YouTube is risky," he said.
Otter's other bets are in their preliminary stages.
Kid's table
Under Warner's new organizational model, Otter was placed in the "Global Kids & Young Adults" business division. It includes TV channels Cartoon Network and Boomerang, production studio Adult Swim, and, perhaps surprisingly, TV network Turner Classic Movies.
These companies were slated to report to Tsujihara, but his resignation March 18 amid sexual misconduct allegations, has thrown that into question. WarnerMedia Chief Executive John Stankey replaced Tsujihara with an interim leadership team.
The C-suite shakeup, in addition to the corporate reorganization, could make for a chaotic moment for Otter, according to Park Associates' Sappington.
"I think everything is up for grabs," he said.
For reprint and licensing requests for this article, CLICK HERE.