Madera Tries New Model
FOOD: Fast-casual pivot is social media-friendly
Friday, March 22, 2019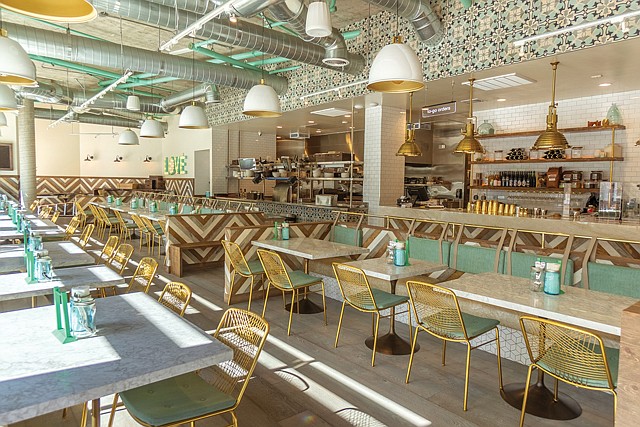 Former nightclub owners Tosh Berman and Amrou Manaseer know just how to curate a scene — with carefully selected music, Instagram-friendly decor and a celebrity-dotted guest list.
When they pivoted to the fast-casual restaurant business in 2016, opening the first of their Tocaya Organica eateries, Berman and Manaseer employed the same strategy.
The airy, plant-filled restaurants feature reclaimed wood, colorful tiles and lots of windows. Outside the West Hollywood location, the word "LOVE" hangs over a vine-covered wall ready for people to snap photos. Manaseer, who deejays, even created a special music mix that Berman calls "a mix of tropical, deep house" for the restaurant.
"We are really about curating the experience," Berman said.
That may seem odd for the kind of restaurant where people don't usually linger. In fact, Berman boasts, about a third of Tocaya's sales are to customers who don't even set foot inside — ordering instead through third-party delivery services like Uber, DoorDash and Postmates.
But he said the scene is part of the chain's marketing strategy. Berman and Manaseer's hospitality firm, Madera Group, doesn't spend much on traditional advertising but relies instead on the multiplying effect of its own customers posting images to social media from its photo-friendly locations. "Those are things that people post organically and that widens the network," he said.
The look and strategy are starting to catch on. Since 2016, Madera has opened 11 Tocaya Organica restaurants and secured $30 million in investment. Madera plans to have 19 of their fast-casual shops operating in Southern California and Arizona by the end of this year, with at least 41 more locations across the country by 2023.
Making Tocaya
Berman and Manaseer knew it was time to try something new when they found themselves skipping out on their own 2016 New Year's Eve bash, weary of the pulsating, alcohol-fueled, nightlife circuit.
"When you don't want to go to the places you are running, it's a good time to get out," said Berman. "It was no longer our scene."
The creators of West Hollywood restaurant Toca Madera, Spanish for "knock on wood," and San Diego's now defunct Cake nightclub holed up in Manaseer's Tahoe home and came up with the idea for Tocaya Organica, an organic Mexican food chain that competes with casual restaurant chains like Mendocino Farms Inc.
They opened the first location in Venice a few months later with $120,000 of their own money.

Prev Next
For reprint and licensing requests for this article, CLICK HERE.