Paragon Sticks With Retail
REAL ESTATE: Developer nabs malls, big-box stores
Friday, March 15, 2019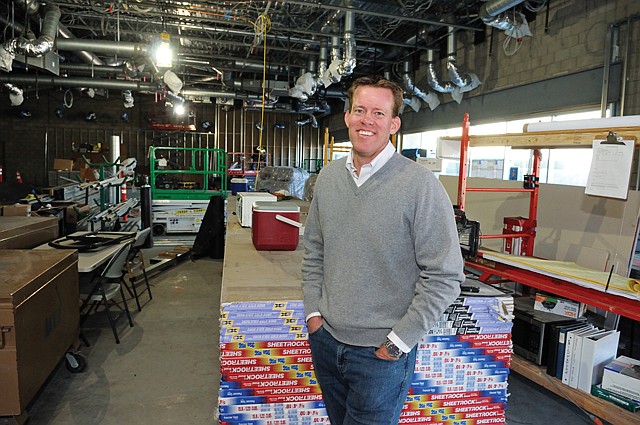 Retail isn't dying, it's evolving. At least that's how Paragon Commercial Group sees it.
The El Segundo-based real estate group is diving into retail redevelopment, buying up sites including shuttered Toys R Us Inc. locations and worn-down shopping complexes that have hemorrhaged tenants as more consumers pivot to e-commerce.
As part of the initiative, Paragon plans to spend $500 million over the next 18 months to acquire and redevelop shopping centers in California, with roughly $300 million of that planned for real estate projects in greater Los Angeles.
"Retail is not failing, it's doing what it should have been doing," said Jim Dillavou, co-founder and principal at Paragon. "It's adjusting."
Two current Paragon projects involve former Toys R Us locations in Burbank and Woodland Hills. In each case, Paragon is breaking the former big-box stores into two or three storefronts.
Dillavou acknowledged these types of redevelopments can get pricey. "It is much more expensive than people realize," he said.
It's not cheap or easy, but developers with the right chops can make it work, said Richard Rizika, partner and co-founder at El Segundo-based real estate agency Beta Retail.
"There continues to be tremendous interest in retail investment; however, the profile of the buyers is changing, of the owner-investor is changing," he said.
Dillavou said the equation for Paragon is simple: "We still believe in brick-and-mortar retail."
Risk and reward
At a time when retail centers are rapidly losing the customers and foot traffic they relied on for decades, analysts said reinvesting in these properties takes a lot of work and careful planning — not to mention a stomach for risk.
According to CBRE Group Inc., stabilized shopping centers in well-off suburban communities in Los Angeles and Orange counties had the lowest cap rates in the nation during the second half of 2018, meaning they're expensive to buy, and they yield a low rate of return.
Patrick Wade, a senior vice president at CBRE, said most developers are risk-averse in today's retail property market.
"Investors are looking for favorable investments," he said. "Plenty of investors have cash available but are being cautious."
But Paragon is betting the risk will lead to reward.
In Manhattan Beach, Paragon acquired a former auto dealership for $19.4 million in 2014, and it has spent more than $10 million redeveloping the site. The complex now has a roughly 28,000-square-foot Gelson's Markets Inc. store, which opened in November. A new First Republic Bank is slated to open there over the summer.
Right mix
Paragon's strategy is to design each complex around the kind of business that people need to visit regularly, such as grocery stores or banks. Dillavou called the centers "daily trip anchored."
Paragon was a retail consultant on the USC Village project, a huge mixed-use complex across the street from USC's campus with Target Corp. and Trader Joe's Co. stores, along with student housing, restaurants and other retail. The shopping center is 95 percent leased, a success the company attributed in part to its efforts to attract the right mix of tenants for students and the community.
Paragon is interested in redeveloping other sites in South L.A. and other densely populated urban areas, targeting mid-size, $20 million to $80 million assets.
"We love the market and the perceived distress," Dillavou said.
He added that the group likes to buy properties anchored by "troubled tenants and stabilize them when they leave."
Big box, big project
Those distressed properties include many former big-box store buildings that are no small task to redevelop.
Most prospective tenants aren't looking for such a large footprint, so the properties have to be broken up into multiple spaces. That sometimes requires adding additional bathrooms, escalators or other access to upper levels, and overhauling electrical wiring and plumbing, among other projects.
"It is very expensive to do that," Wade, of CBRE, said. "We only see more experienced developers take on those."
But it's become a necessity in a market where demand for large tracts of retail space is dwindling.
"There are a few big, larger tenants out there that are looking at reusing the entire building, but there are cases where you just don't have tenant demand for that size," Jones Lang LaSalle Inc.'s Executive Vice President Scott Burns said.
Burns said there were additional hurdles, however, such as the layout of loading docks, which can add complications. Some locations that had been owned by Sears Holdings Corp., for example, had just one large loading area. Breaking up a building like that into multiple retail outlets means adding loading docks — a major construction undertaking.
For reprint and licensing requests for this article, CLICK HERE.